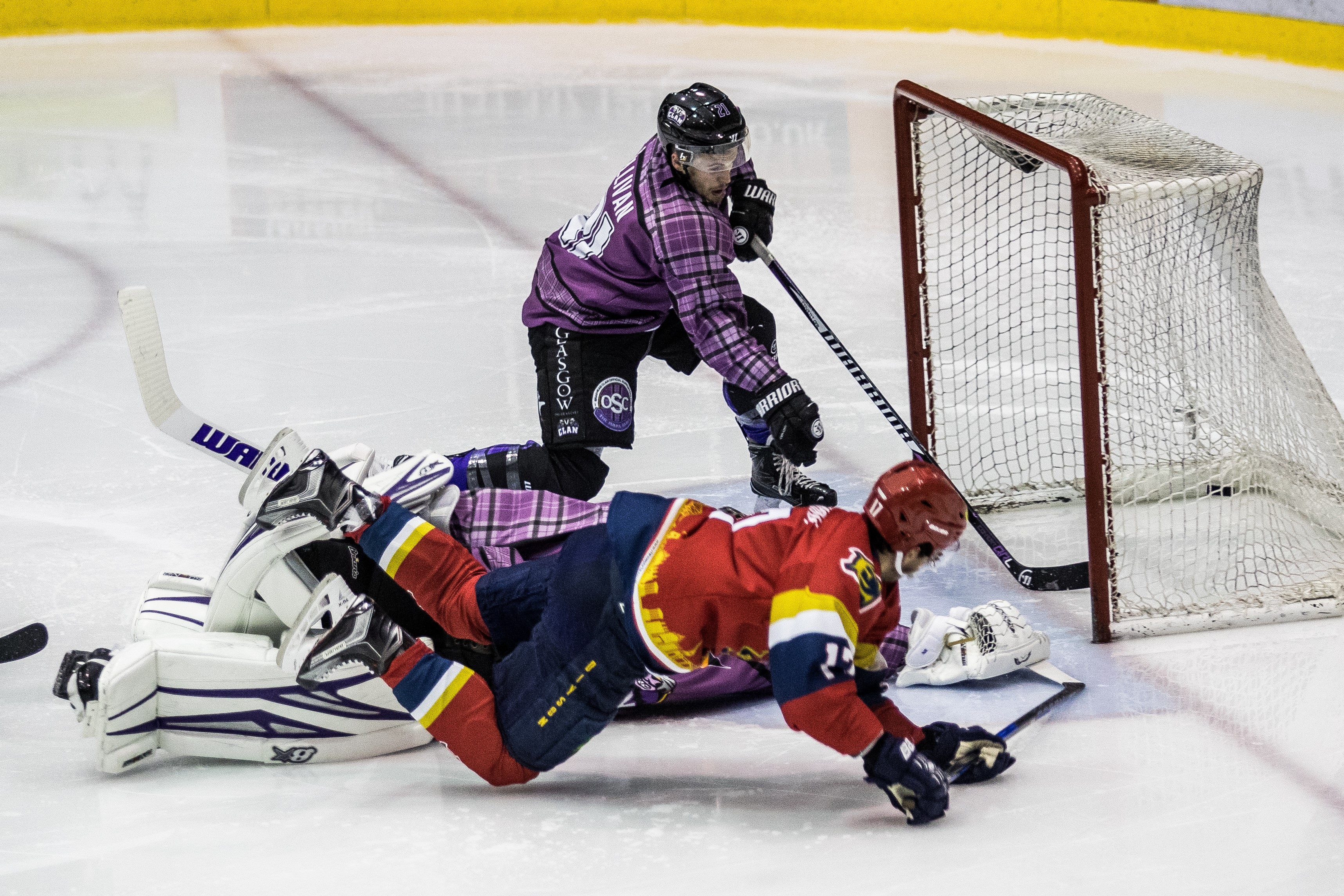 Edinburgh Capitals boss Scott Neil has revealed that Hearts' temporary move to Murrayfield KO'd ambitious plans for a fan zone last weekend's big Scottish ice hockey tournament.
Neil said that extensive planning was wasted when Hearts confirmed they would be playing Aberdeen in the Scottish Premiership at BT Murrayfield on Saturday, September 9.
Despite that, the inaugural Scottish Elite Cup ice hockey tournament went ahead and several thousand fans watched the two days of action featuring Scotland's leading ice hockey clubs, Braehead Clan, Fife Flyers, Dundee Stars and hosts Capitals.
But Capitals co-owner, said he wanted a bigger package to excite fans to come to Murrayfield.
He groaned: "We are disappointed as we wanted to give the fans so much more.
"We had a lot more organised until the Hearts v Aberdeen game got organised at Murrayfield Stadium.
"We had a fan zone, interactive game stalls, drink outlets, food outlets so all that planning had to go by the wayside and unfortunately we could not deliver that for the fans.
"However, the teams provided the entertainment for the fans that have come here over the weekend."
Braehead Clan from Glasgow beat Fife Flyers of Kirkcaldy 3-1 in a highly-charged and physical final in which Clan logged 63 sin bin minutes and Fife 57.
At one stage in the third period six members of Clan's squad and five from Fife were in the penalty box at the same time.
Neil said: "We had a good final here played with a lot of intensity between two good teams with two good fan bases."
The Fife Ice Arena in Kirkcaldy has been pencilled in for the start of next season, but much depends on available dates.
Neil added: "We are at the start of a planning process. We have got the cup up and running and we have a fantastic cup to win.
"It's a new cup for this tournament and this (tournament) is something we can build on."
The former Murrayfield Racers and Sheffield Steelers forward revealed that Scotland's leading club are long-term trying to create their own Grand Final weekend.
A total of 12 British clubs, including the Scots, currently compete to make the national Grand Final weekend which is traditionally held at Nottingham Ice Rink featuring the semi-finals and final.
Neil added: "The Scottish Elite Cup is something we need to build on and to work longer and harder on and to really get the imagination of the fan base.
"We really want to build something that all the fans from all the clubs buy into all the game and make this a weekend tournament."