Campaigners invite you to eat cake in a bid to tackle climate change, with a 'Cake not Climate Change' event at the Ostara Cafe in Leith.
The event is being organised by local campaigner Julie Hauck to get people involved in the campaign for a stronger climate law in Scotland, and follows a similar event held last night.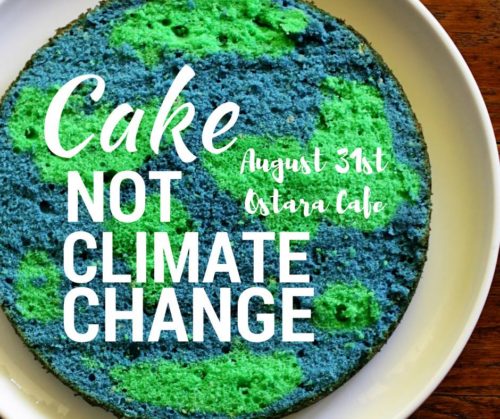 Julie said : "The Scottish Government is currently asking for people's views on their new climate plans. It can seem daunting to know how to respond on your own, so I wanted to find a fun way for people to get involved. By coming together to chat about the issues over some sweet treats we can make it a piece of cake for people to send their message to Government!"
Friends of the Earth Scotland's climate campaigner, Caroline Rance, who will be joining the events said : "The Scottish Government's proposals for a new Climate Change Act are currently missing a few vital ingredients but with extra heat from plenty of people we hope they'll rise to the occasion.
"It's clear that people have an appetite for greater ambition from the Government when it comes to tackling climate change. We're calling for the Act to include plans to deliver warmer homes, cleaner transport and greener farming – a surefire recipe for a healthier, fairer Scotland."
Cake not Climate Change will take place from 5.30 – 7.30pm  on Thursday 7th September at Ostara Cafe, Coburg Street. The event is free, and people can drop in at any time – just bring a laptop, tablet or pen and paper. There is no need to book. Gluten-free and Vegan cake options will be available.