The council decided last year that they would introduce parking controls on Sundays, and now it is coming a step closer to reality with moves towards the necessary traffic orders.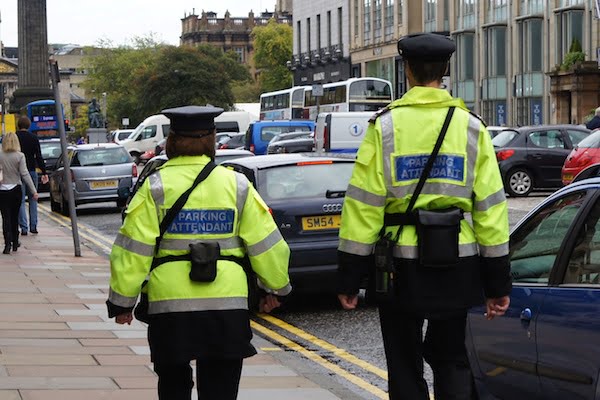 The proposal is that all areas where there is paid parking during the week from Monday to Saturday will no longer be free on a Sunday. In addition, some spaces will be converted into shared use parking which also minimises the legal steps needed all as part of the council's new Parking Action Plan.
It is likely that Sunday parking will remain free until 2018.
Transport Convener, Councillor Lesley Macinnes, said: "I am pleased that we are now moving forward with the Parking Action Plan, which it is intended will enable easier access to parking for residents and visitors, as well as improving conditions for all road users, including cyclists, pedestrians and those with mobility impairments."
The cost of buying a permit in the city centre zones will also increase by almost 10%. The council state in their report :
The number of controlled hours between Monday to Saturday, 8.30am to 6.30pm, is 70 hours.

The introduction of parking controls on Sundays from 12.30pm to 6.30pm will add six hours to the controlled period.

This is a time increase of around 8.5% which will be included within the new central area permit prices.

The increase in the enforcement costs for Sunday parking controls is expected to be around £150K per annum.
All surplus income from regulating parking is invested in transport matters.
TRAFFIC ORDERS
One other key development in regulating traffic in the city is that the council is to move towards map based traffic orders rather than text based measures. They hope this will cut down on the expense and red tape involved in passing the necessary legislation each year.
It is a key part of the council's overall strategy to make all the regulation behind car parking and enforcement fair and transparent for everyone. A new Controlled Parking and Priority Parking protocol will also be published as a one stop shop for all information on how the system works.
The council hopes that the map-based process will be easier for both the public and the council officers to understand.
All such traffic orders are made with a consultation process attached, so you will have another chance to make your representations to the council.
The Transport and Environment Committee meets next Thursday to discuss matters from car parking to rubbish collections.
The papers are now available to read here on the council website.