After her inaugural visit and a highly successful presentation of If There's Not Dancing at the Revolution, I'm Not Coming at last year's Edinburgh Festival Fringe, Julia Croft is returning to Summerhall for the 2017 Fringe with award-winning Power Ballad.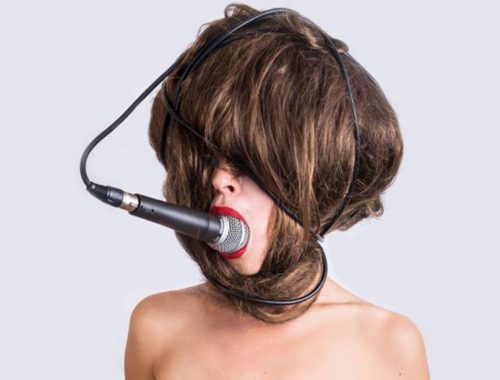 Power Ballad is the second in a trilogy of feminist performance artworks by Julia Croft, and is an investigation of language, the hidden ideologies and power dynamics hidden within it, and an attempt to find a new language of pleasure, anger and femaleness. It's also a mighty loud 80s
power ballad karaoke sing-a-long, featuring the full synth beauty of Pat
Benatar, Patti Smith and Annie Lennox. Power Ballad was directed by Nisha Madhan (of Shortland Street and The Blue Rose fame) leading to the declaration that "Croft and Madhan are Auckland's finest rule breakers." (Theatrescenes, NZ).
The first work in the trilogy, If There's Not Dancing at the Revolution, I'm Not Coming, received a four star review from The Scotsman last year, and has continued to tour internationally and within New
Zealand since.
Julia Croft's recent work includes co-directing an upheaval and feminist intervention into one of New Zealand's most classic theatrical texts Foreskin's Lament (it's about rugby, no kidding), for our largest theatre company, Auckland Theatre Company. Croft is also working on co-writing and performing in Body Double, a work about female desire with the director of Jane Doe, Eleanor Bishop (playing at Assembly Roxy).
Nisha Madhan is a long time conspirator and collaborator with Julia Croft, director of Town Centre "a theatre cult that is dedicated to mining the social potential of performance."
Power Ballad is at Summerhall (venue 26), Edinburgh Fringe – 2 – 27 (not 3, 14, 21) at 19:30.