St Mary's Music School announced the winner of the highly prestigious Directors' Recital Prize 2017.
Ryan Corbett an S6 pupil who plays the accordion has won the prize against stiff competition from three other senior soloists at the independent music school.
The eighteen year old from Milngavie competed against Hugh Mackay (cello), William Fielding (piano) and Sophie Williams (violin) before a distinguished panel of judges for the award which took place at St Mary's Episcopal Cathedral, Edinburgh.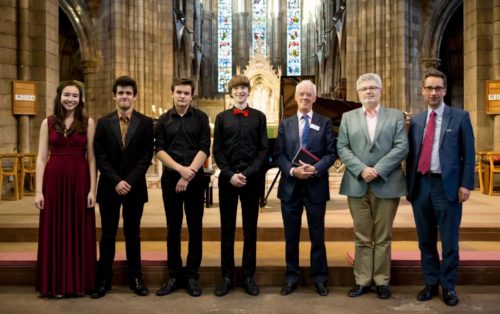 This year's judges were composer, Sir James MacMillan, Vice-President of St Mary's Music School, Gavin Reid, Chief Executive, Scottish Chamber Orchestra and James Cook, Director of St Mary's Music School.
Ryan played Sonata in F Major K 107 by Giuseppe Domenico Scarlatti, The Ruined Cathedral by Vaclav Trojan and Don Rhapsody by Viacheslav Semionov.
Ryan said : "It is a real honour to be awarded this prize and I'd like to thank the whole school for being so supportive of me over the course of the year."
Dr Kenneth Taylor, Headteacher at St Mary's Music School, said: "This year we had 21 entries for the Directors' Recital Prize and I would like to congratulate all pupils on their performances. The very high standard we witnessed is a tribute to the hard work, enthusiasm and musicianship of our pupils, their teachers and accompanists.
"I congratulate Ryan on his well-deserved win which is a reflection of his talent and dedication to music.
"The prize is donated annually by the school's board of directors and provides pupils with experience of public solo performance in a competition situation. For aspiring professional musicians, audiences are vital and I thank everyone who attended to listen and support the four young finalists".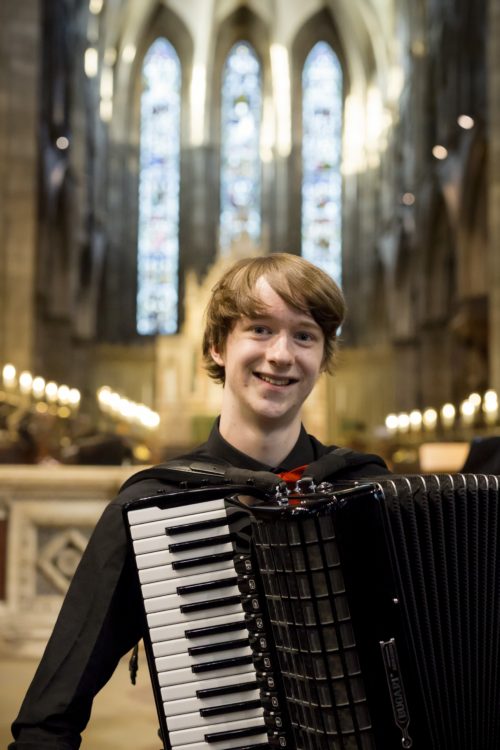 Ryan has been at St Mary's Music School since September 2016 after five years of attending the Music School of Douglas Academy, Milngavie.
He began playing accordion aged ten and was self-taught until he started learning under Djordje Gajic when he was fourteen.
Ryan has won many awards and trophies, most recently in this year's Annual International Accordion Championships in Klingenthal, Germany, where he was selected to perform in the highlights concert in the Berlin Philharmonie and has won  the  Royal Conservatoire of Scotland Concerto Competition and was a finalist in the Edinburgh Competition Festival concerto class.
He also won the school's 2017 Concerto Competition and played as soloist in Vaclav Trojan's "Fairy Tales".