Volunteers working with The National Trust for Scotland's Lothian Conservation Volunteer Group will be hard at work protecting our spectacular scenery this summer.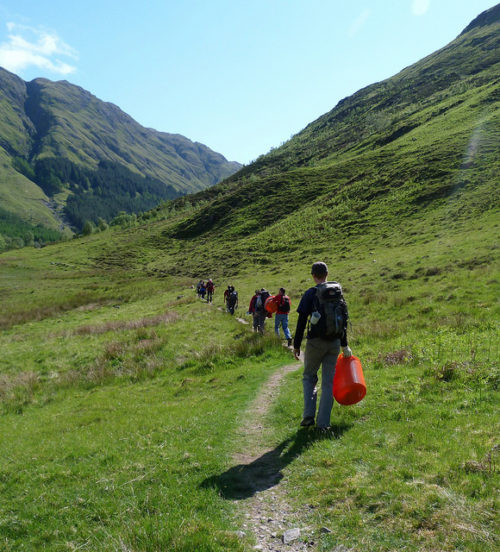 But they need help. The dedicated volunteers are looking for new members to join their group and get involved in caring for Scotland's treasures.
The group will be working on projects at properties cared for by the National Trust for Scotland, Scotland's largest conservation charity, across the Central Belt.
Conservation Volunteer Co-ordinator Julie Bond said: "Our conservation volunteers make a massive contribution to the care of the Trust's 200,000 acres of countryside, historic estates and beautiful gardens. They've got a packed programme of activities planned for the next few months. As the summer approaches, volunteering with the Trust is a great opportunity to get out, explore your outdoors and play a key part in caring for our countryside too."
Travel, accommodation and meals are all organised for volunteers signing up for these projects. For more information on becoming a conservation volunteer and the full programme, visit http://www.nts.org.uk/Volunteering/Outdoor/
The Lothian Conservation Volunteers group is one of five working with the National Trust for Scotland, the charity that conserves and promotes Scotland's heritage.