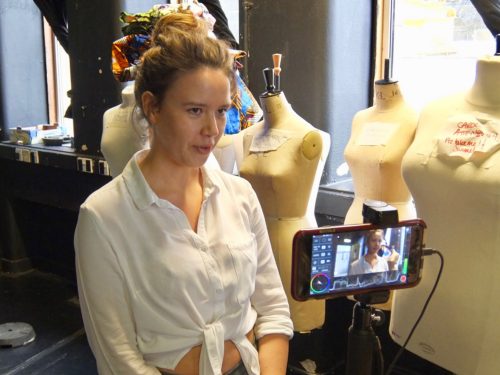 Summerhall, one of Edinburgh's quirkiest arts venues, is playing host to Queen Margaret University's (QMU's) annual Costume Showcase.
Once a veterinary hospital and anatomy theatre, on the 19th of May it will be a stage for eager young university students to show off their work. The show will consist of stunning displays of costumes ranging from Steampunk inspired, to Red Riding Hood and Mary Queen of Scots. QMU's Costume Design and Construction students have been working alongside the QMU/Napier Joint BA (Hons) Acting for Stage and Screen to ensure a night of entertainment, beautiful costumes, and performance.
We decided to venture down to Summerhall and visit its warren of corridors and rooms to talk to the students about their upcoming show. The basement changing room was full of actors and costume design students alike, prepping and fussing around their beautiful creations. Each costume had been clearly agonised over for months, down to the last stitch, and very much to the nervousness of the designer.
However, nerves may be high but excitement was still strong as the last preparations and rehearsals took place before Friday's performance:
Queen Margaret University stage their 2017 Costume Showcase from Phyllis Stephen on Vimeo.
The live show will be paired with a fascinating exhibition of the practical craft.
Sarah Paulley, a lecturer from the University, said: "We are proud of our students' talent and skill in creating memorable costumes and look forward to showcasing their work, this year at Summerhall. We are also pleased that our Grad Show forms our contribution to QMU's wider 'Platform 4' event."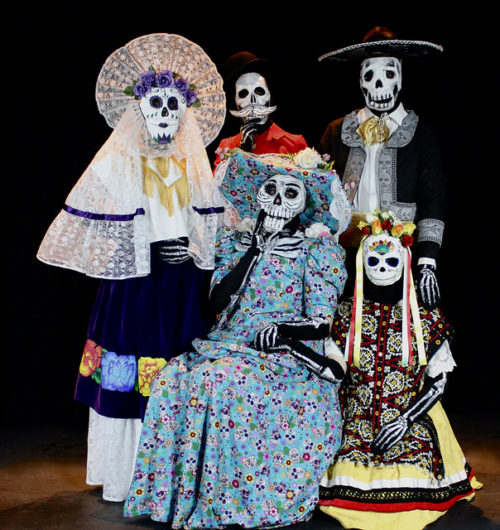 The Deputy Principal of Queen Margaret University, Dr Richard Butt, also exclaimed: "For the first time, we have created a larger scale event 'Platform 4' which showcases the work of students from across our creative industries courses in Costume Design and Construction, Drama and Performance, Film & Media , and Art and Music therapy. Not only will we have our much loved Costume Showcase, audiences can expect photography, art work, ensemble performances, new writing, contemporary solo and duo pieces as well as community pieces, all of which celebrate the best creative work of our graduating students."
Costume Showcase 2017 – 19th May only – matinee performance 3pm, evening performance starts at 7pm followed by the exhibition which will remain open until 9pm.
Costume Showcase tickets: £13 (£10 student/concessions) at Eventbrite 
Platform 4 FREE Exhibitions and Performances – Thursday 18th May open 12pm – 5pm and Friday 19th May open 12pm – 9pm.
Location: Summerhall, Summerhall Place, Edinburgh, EH9 1PL