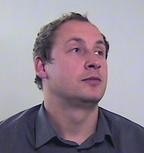 A 32-year-old man has been sentenced at Edinburgh Sheriff Court to two years and five months in prison after he pled guilty to living off the proceeds of prostitution.
Emil Wakulicz  came to police attention during an investigation into money laundering initiated by Police Scotland in 2012.
He was identified as a suspect after large amounts of cash were regularly being deposited into bank accounts in Edinburgh, Glasgow, Aberdeen, Gateshead, Leeds, Liverpool and Belfast. This led police to his business, Diamond Massage, which employed vulnerable women from Eastern Europe forcing them to work as prostitutes.
Detective Inspector Arron Clinkscales of Police Scotland's Financial Investigation Unit said: "We are committed to tackling issues around exploitation and harm involving people working in prostitution.
"Police Scotland has worked closely with a range of partners, including health authorities and groups who work with prostitutes, to ensure our response focuses on protecting individuals and communities from harm while targeting organised crime groups and individuals who control, abuse, exploit or coerce.
"Thanks to information from the public and a thorough, protracted and robust investigation by the Financial Investigation Unit, we have been able to bring this man to justice, stop him from exploiting anyone else and seized his assets."
Anyone with information or concerns about unexplained wealth or the exploitation of workers is asked to contact police on 101 or Crimestoppers on 0800 555 111.