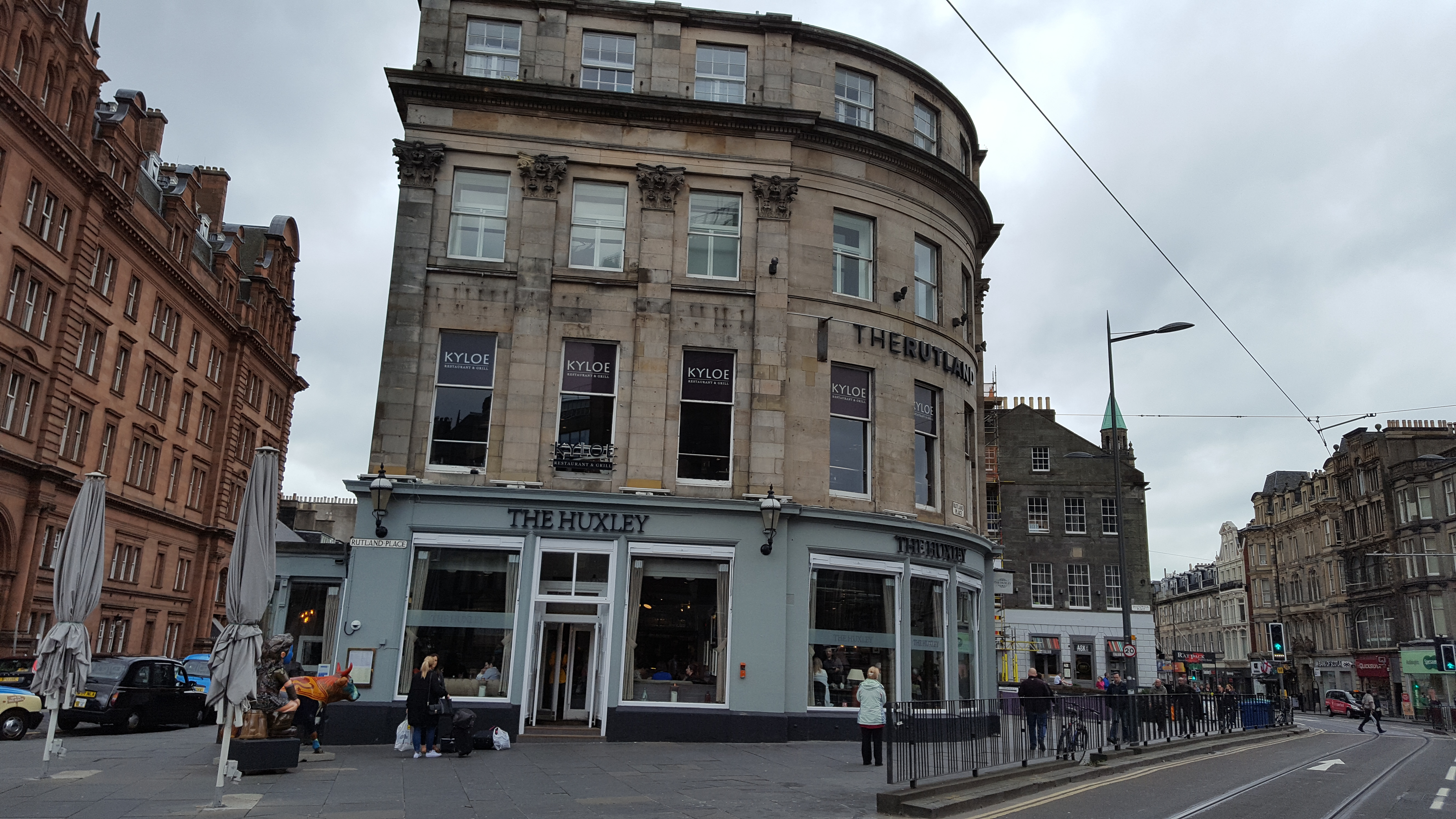 Sunday lunch is a tradition for many. Succulent roast beef, Yorkshire pudding and seasonal vegetables with horseradish sauce. It makes the mouth-water just thinking about it.
Having it cooked for you and thereby hassle-free adds to the package and convivial surroundings, where you feel welcome and at home, enhances the overall experience.
We don't normally indulge in Sunday lunch. A sandwich in between attending a sporting event or shopping trip or even gardening suffices.
However, the invitation to review the offering at Kyloe. an old Scottish word for Highland beef cattle, which neighbours The Waldorf Astoria Edinburgh, The Caledonian, was too good to sidestep.
The tram made getting there so easy as it stops in Shandwick Place, less than two minutes away.
Our table overlooked Edinburgh's bustling West End and the modern decor is relaxing. Shafts of light pierce through into the well-presented, first-floor restaurant. You don't feel cramped.
Service is slick and Kris, our Polish-born waiter, explained the procedure. Starters, which include oysters, are extra but we went straight into beef cooked pink (you can have it well done if you wish) and cut at your table.
Root vegetables, roast potatoes and creamed cabbage arrived plus gravy and horseradish sauce.
Diet problems are carefully catered for (my cabbage did not have cream) and the presentation, quality and quantity was hard to fault. The vegetables could have been a tad hotter, but that is a minor detail.
The main was followed by crumble. The crunchy browned topping covered a scrumptious mix of fruit and the dish was topped off by smooth vanilla ice cream, perfect.
Because of my lactose intolerance Kris suggested banana and cherry sorbet. It was melt-in-the-mouth delicious.
Beware of unisex toilets. Once you get over the shock – the lady ahead of me wondered why I was following her – then they are among the best kept around, with marble wash basins and flowers.
Kyloe is worth considering, not just for Sunday lunch. Its location, service and quality are hard to beat.
Kyloe
Gourmet Steak Restaurant
1-3 Rutland Street
Edinburgh . EH1 2AE
Tel: 0131 229 3402
Email: info@kyloerestaurant.com