A fund to help improve food and health education is now open to schools across Scotland.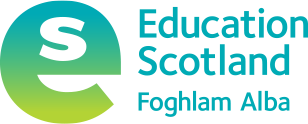 The Food for Thought education fund 2017/18 gives financial support to early learning and childcare centres, primary schools and secondary schools in Scotland to help them develop food and health as a context for learning.
Now in its fifth year, successful applicants to the Education Scotland fund will receive up to £3000.
Alan Armstrong, Strategic Director within Education Scotland said: "The Food for Thought education fund aims to support children and young people through high quality learning experiences in food and health. Recent projects such as creating edible gardens, developing practical cookery lessons and providing hospitality within local communities have enabled learners to improve their knowledge and skills in motivating ways."
Applications must be submitted by 2pm on Wednesday 31 May. For more information visit the Education Scotland website.