Edinburgh's most spectacular local festival returned to Calton Hill last night for the revived tradition of the Beltane Fire Festival.
Run by the Beltane Fire Society, celebrating their 30th festival, it was another wild night of revelry, fire-play, interactive physical theatre and thunderous drums.
The Beltane Fire Festival has become something of a cultural institution since it was re-ignited on Calton Hill in 1988. Founded by members of industrial music group Test Dept., working with a small group of enthusiasts including poet Hamish Henderson, and folklorist Margaret Bennett, it draws upon Celtic traditions.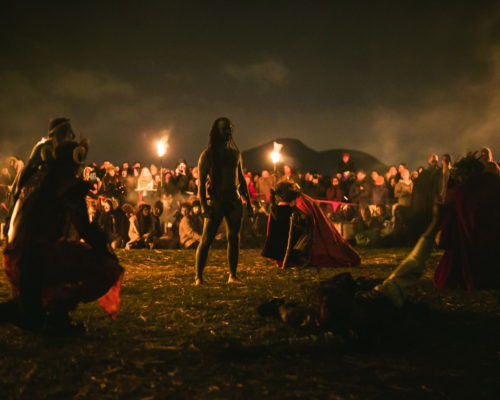 Beltane has a history throughout the Celtic world and is one of the four quarter day festival that marks the changing seasons. Organisers describe it as a chance to break free from constraints, reconnect to nature and celebrate the changing of the seasons right in the heart of the Edinburgh city.
To mark the festival entering its 30th year, its 300 volunteer performers, drummers, dancers and production team were encouraged to think big, digging into the roots of the festival, both in terms of its Celtic history and its modern re-imagining.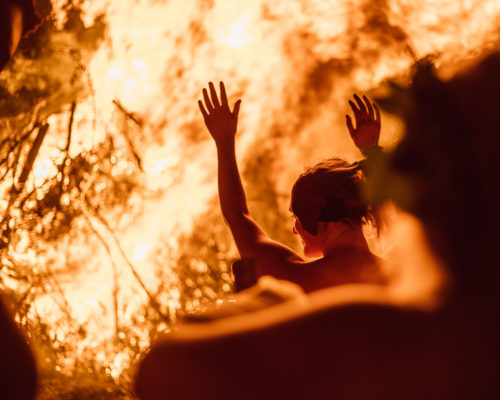 Each year on the 30th April, the event begins at nightfall at Edinburgh's National Monument on Calton Hill, where the drums begin to sound and the first 'neid fire' is lit.
The central action then follows the procession of the May Queen after she awakes and, together with her counterpart, the Green Man, journeys around the hill, blessing each of the elements in turn. She is guided by the Blues, her protectors and keepers of tradition, and accompanied by the Whites, her guard.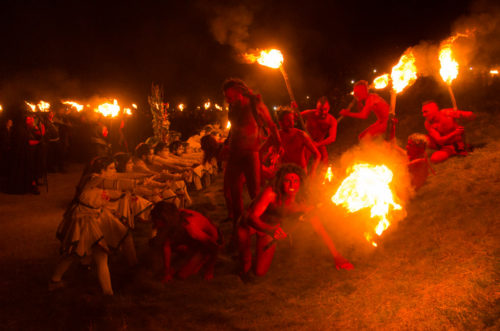 Meanwhile, the anarchic Reds embody chaos; performing acrobatic feats and celebrating fertility, they symbolise the Green Man's love for the May Queen. The Green Man begins the night in his winter guise, as The Horned God, but to bring in Summer he dies and is reborn ceremonially at the climax of the festival – before the Beltane bonfire is lit.
Founder Angus Farquhar said: "Since we restarted it in its modern form 30 years ago, the Beltane Festival has continued to grow and flourish. It always felt apt to celebrate spring, warmth coming back into the air and the miracle of renewal as witnessed through the annual arc of growth and fecundity in the natural world. I am incredibly proud of its evolution, the energy and commitment of the hundreds of volunteers who make it happen and draw strength from the heart of its rituals and traditions."
Speaking about last night's event, Event Coordinator, Georgia Royes said: "I think what we achieved last night was a fitting tribute to the past thirty years. Everyone involved pulled out all the stops and the result was stunning. It's incredible to watch what we achieved in two months of solid work, and the impression it leaves upon the audience members makes all the hard work so worth it!"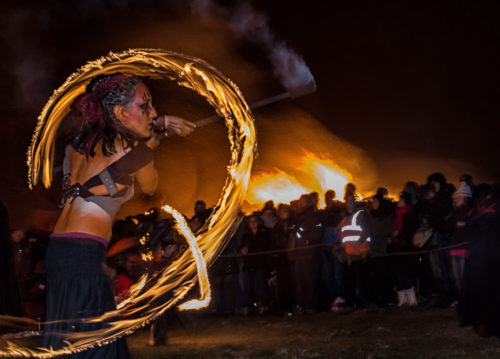 Chair of Beltane Fire Society, Erin Macdonald said: "Over the past thirty years the Beltane Fire Festival has evolved from a handful of performers and a pretty small crowd into a cultural institution attracting thousands of attendees from all over the world that around 300 volunteers who come together to create something truly special. It's both mad and beautiful and cannot be described; it has to be felt. We're so proud of what we accomplished this year, and look forward to evolving further over the next thirty years."