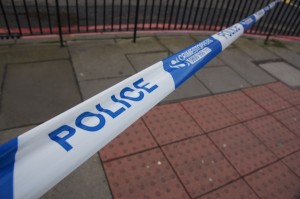 A police investigation is ongoing after a teenage girl who was walking her dog, was punched to the ground and left with bruising and swelling on her face.
The 16-year-old victim was walking on a footpath to the rear of houses at Wester Bankton in Murieston, Livingston  when the suspect approached her around 6.30pm on Tuesday night.
The culprit ran off towards Murieston East Road.
He is described as white and in his late teens, about 5ft 7in and of stocky build. He has freckles across his cheeks and nose, dark blue eyes and ginger hair.
He was wearing a grey Adidas tracksuit with blue stripes down the arms and legs, a dark grey roundneck T-shirt and black Nike canvas trainers.
Inspector Adam Smith, of Livingston Police Station, said: "We are very concerned about this unprovoked assault which has left the young victim extremely shaken and distressed.
"We are committed to finding the person responsible and I would urge anyone who may have witnessed anything or has any information which can help with our enquiries to get in touch."
Anyone with information has been asked to call police on 101 or Crimestoppers on 0800 555 111.