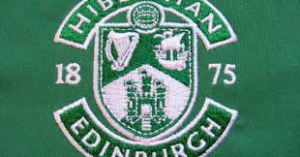 Hibs have announced the sudden death of long-serving Academy coach Gordon Mealyou.
Gordon, a life-long supporter, died suddenly at his home just moments before setting off for Saturday's match. It is believed that he suffered a sudden heart attack. Gordon was 54 and is survived by his wife and two children.
Hibernian Chairman Rod Petrie said: "Gordon served the club as a coach in our Academy since 2006. He worked with all age groups and was this season a coach with our U15s and U17s. Our thoughts are with his wife, family and friends. Everyone at the Club has been shocked and saddened at this news."
Eddie May, Head of Academy, said: "It is very sad news. I have known Gordon a long time, and played against him. First and foremost, he was a good person. Gordon was devoted to developing local young footballers to go on to represent his club at 1st team level. It was a real passion for him.
"He was also looking forward to being involved in taking the Academy forward as part of the Scottish FA "Project Brave" programme. We will be talking with his fellow coaches and the many young players in the Academy Gordon worked with and helped develop over the years. This is a real loss."