We have all been a bit starstruck with the Avengers crews on our streets in recent weeks, and now it seems that we are to get a new privately funded film studio just outside the city boundary.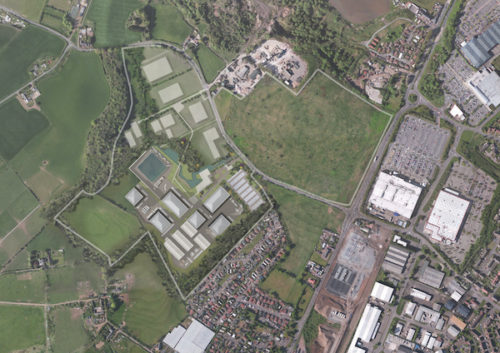 The decision on the planning permission for the studio had been referred to the Scottish Ministers and news came out on Monday night that the development would go ahead.
The letter reproduced below shows that the Scottish Ministers are 'minded to grant' planning permission for the film and tv studio with a film school on land to the north and south of Pentland /Damhead Road at Straiton.
This ends a planning problem during which the planning decision was first referred to a Reporter as an independent party. That report considered that planning permission should be refused due partly to some protected species which exist there.
Part of the conditions around such planning permission will be an obligation on the part of the developers to pay for the reorganisation of the A701 relief road and improvement at the City ByPass junction. Details of this have to be thrashed out within six months.
The developers will have five years within which to raise the capital and then build the film studio.
Rosie Ellison, Film Manager at Film Edinburgh, the city region's film office said : "This is a true game-changer for Edinburgh region's appeal as a filming destination. The current filming of The Avengers: Infinity War in Edinburgh clearly demonstrates the region has the locations, the processes and can-do attitude to deliver successful productions of every scale, but a permanent film studio has long been the missing piece.
"As we saw with last year's filming of T2 Trainspotting, it is when productions base themselves in Edinburgh, that the city really benefits in terms of economic impact.  That we are one step closer to having the facilities and infrastructure in place is incredibly good news for the region, creating hundreds of jobs and attracting more high value film and TV productions to Scotland."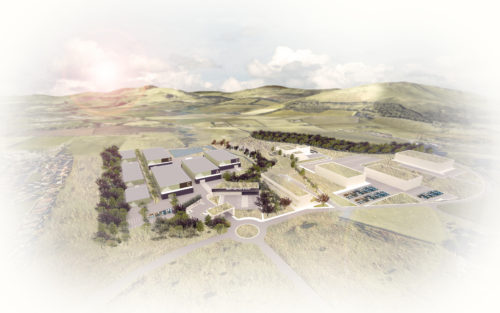 A spokesman for PSL Land Ltd said :  "We are very pleased with today's decision by Ministers to approve the grant of planning permission in principle for Scotland's world-class Film & TV studio complex, and will be moving forward immediately with the application for planning permission in detail for the Film Studio, Academy and Energy Centre sections of the development.
"Working together with Midlothian Council, PSL hope this next stage will be expedited accordingly, recovering the construction scheduling that will enable delivery of the key Studio operation by late 2018.
"It is anticipated that a detailed schedule to progress the planning application will be agreed with Midlothian Council in the next few weeks, producing a phased timeframe with the Studio, Academy and Energy Centre as the first buildings to be progressed to full planning consent."