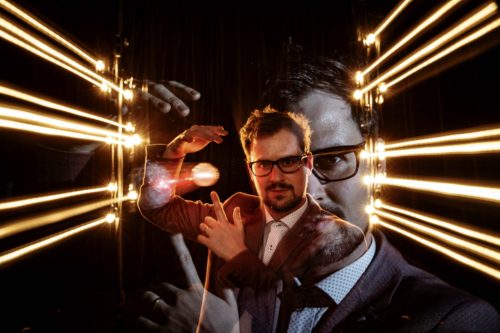 This year the Edinburgh International Magic Festival will take place between 30 June and 8 July 2017. Since it began in 2010 it has been evolving into a major festival here in the capital for all magicians and budding magicians. There is even a magic school where you can go and learn some new tricks.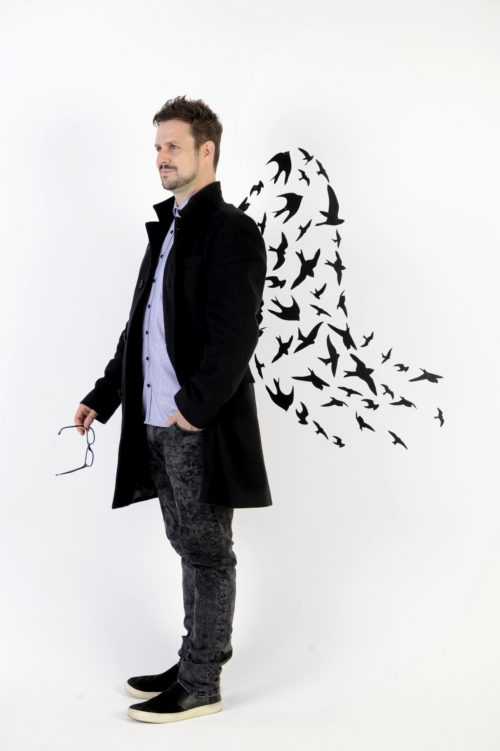 They are holding five times as many shows of The Secret Room than they did last year. These mysterious events will be held in three historical venues in the city, helping to celebrate the Year of History Heritage and Archaeology with Scottish Historic Buildings Trust, Edinburgh Museums and Edinburgh World Heritage.
The not-for-profit organisation behind the festival is run by Kevin and Svetlana McMahon who started it in 2010 and have since entertained over 46,000 visitors.
There will be an illusion show held completely in the dark, originally conceived as a magic show for the blind.
Highlights of this year's programme include:
MagicFair at Summerhall returns after sell-out launch last year with family events and late night sessions
New 'From the Dark' show invites the audience to experience illusions while blindfolded in complete darkness – a show originally developed for the visually impaired
After four sell-out years 'The Secret Room' expands to Riddle's Court, The Writers' Museum and Lauriston Castle, bringing their untold mysteries and dark pasts to life through the wonder of magic
A 'Levitations' themed Gala Show brings MagicFest 2017 to a grand finale at Festival Theatre with international acts and gravity defying performances
Solo shows from Morgan & West, R Paul Wilson, David Stone, Dave Alnwick and Luke Eaton
Kevin Quantum said :  "I'm delighted to see more Scottish performers than ever before on the line-up for 2017, many of whom, in the Secret Room performance, are creating new work inspired by Edinburgh, her history and past residents and celebrating the year of History, Heritage and Archaeology.
"From overseas I'm hugely excited to announce the arrival of Chilean Juan Esteban Varela.
"Magicians have a real talent for problem solving, making the impossible possible.  Magic is fundamentally a visual art form but Juan's "magic show in the dark" is truly ground-breaking, allowing us to reach an audience who have never experienced magic before, it's really heart-warming."
MagicFair: 30th June – 2nd July | Summerhall | From £8 | Under 5s free | Morning all ages | Afternoon 7+ | Lates 16+
After a sell-out launch last year, MagicFair returns to Summerhall with over 80 live magic shows and 20 of the greatest illusionists from around the world.
Magic and Variety Gala Show: 8th July | Festival Theatre | From £24 | Age 5+
This year's 'Levitations' themed Gala Show brings MagicFest to a grand finale at the spectacular Festival Theatre.
Secret Room: 3rd – 7th July | Lauriston Castle, Riddle's Court and The Writers' Museum £18/£16 conc/£12 child | Age 10+
Following a four-year sell-out run at Lauriston Castle, the hugely popular 'Secret Room' expands across the city this summer, bringing the colourful history and untold stories of Edinburgh's hidden gems to life with magic-filled tours.
From the Dark: 2nd July | Assembly Roxy | £16/14 conc | Age 11+
Juan Esteban Varela invites the curious to experience illusions and the feeling of astonishment while blindfolded in complete darkness, at the UK's debut of 'From The Dark.'
Magic School & Workshops: 4th – 7th July | Quaker Meeting House | £90/18| 7-10
Magic School offers budding young wizards the chance to graduate from the world's most mysterious school and follow in the footsteps of 1000s of previous students, who are putting their magic skills to good use around the world.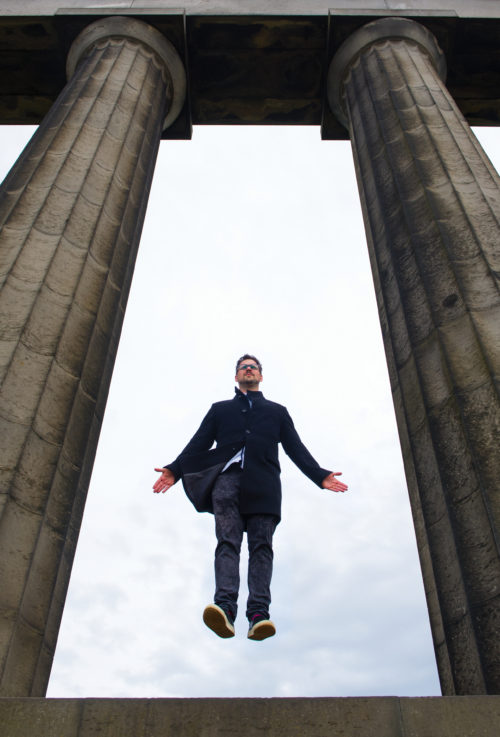 In addition there will be a range of special events and performances over the weekend of 1 -2 July 2017.
David Stone: 1st – 2nd July | Summerhall | £12/£10 conc/£8 child | Age 12+
David Stone is an award-winning crazy French magician specialising in comedy and misdirection. Spectators will be dumbfounded as they watch him multiply objects with the touch of his hand, make champagne bottles appear from thin air and produce glass after glass of water from his sleeve, while somehow stealing the audiences' jewellery and making it reappear somewhere very unexpected.
Paul Wilson: 1st – 2nd July | Summerhall | £20/18 conc | Age 14+
Internationally acclaimed master of deception and star of BBC's 'The Real Hustle', Paul Wilson, delivers 60 minutes of suspense, mystery and surprise as he shares his most cherished secrets, scams and fantasies with mindreading, conjuring, cons and manipulation.
Morgan & West: 1st – 2nd July | Summerhall | £12/£10 conc/£8 child | Age 7+
Time-travelling duo Morgan & West promise to leave no future unseen and no timeline unaltered as they celebrate their 10th anniversary with a show brimming with baffling magic, their favourite tricks, unparalleled powers and a totally genuine ability to travel through time.
Dave Alnwick: 1st – 2nd July | Summerhall | £12/£10 conc/£8 child | Age 12+
This 'Ginger Ninja Wizard' attempts to brainwash his audience with a devastatingly dangerous combination of brilliant mentalism and genius sleight-of-hand stunts. Fresh from two national tours and six consecutive sell-out years at the Edinburgh Fringe, cult magician Dave Alnwick entices his audience into a world of mind trickery and astonishment, meticulously delivered with sublime control and contagious enthusiasm.
Luke Eaton: 1st – 2nd July | Summerhall | £12/£10 conc | Age 14+
A maniac in the disguise of a magician. Those who enjoy horror dare to enter Luke Eaton's The Horrible Magic Show as he delivers a stomach-churning repertoire of bizarre, disgusting and totally insane magic that will have audience members squirming in their seat or jumping out of it.
Tickets:
By Phone – 0131 226 0006
In person – Fringe Box Office, 180 High Street, Edinburgh, EH1 1QS
There are NO additional booking fees for MagicFest tickets 2017
MagicFair VIP tickets include reserved seating and speedy boarding into theaters, option to pre-book 6 shows (instead of 3), a VIP goody bag with over £30 of special magic gifts, a MagicFest t-shirt and signed post, and an exclusive live show with legendary magician R Paul Wilson.