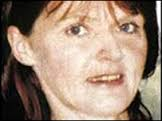 Police have confirmed that the human remains discovered off the A198, Longniddry, have now been recovered and the road has fully reopened.
This includes the No.3 Car Park and beach area at Longniddry, which had previously been closed to the public while officers and forensic specialists conducted their inquiries.
The remains recovered have been confirmed as belonging to 43-year-old Louise Tiffney, who was reported missing from her home in Dean Path, Edinburgh, on 27th May 2002.
Louise's family has been informed.
Chief Inspector Matt Paden, Local Area Commander for East Lothian, said: "Now that our activities in the area around the A198 have concluded, I would like to thank the public for their patience and support.
"The police cordon has now been lifted and all items of evidential value to this investigation have been recovered.
"Our thoughts are with Louise's family at this difficult time and our officers are continuing to support them.
"We recognise that members of the community may wish to pay their respects to Louise and so we have identified an appropriate tree near to the area where the remains were recovered, where people can come and lay flowers.
"The tree is easily accessible and can be viewed from the road and we would urge the public to leave any memorial items here, rather than on the roadway, where they could cause an obstruction."