A rare example of  Sir Basil Spence furniture is now on display in the Design for Living Gallery at the National Museum of Scotland in Edinburgh.
Sir Basil Spence, a leading British architect of the 20th century, designed the modernist Allegro dining suite which comprises of a table, six chairs and a sideboard which was the manufactured by Glasgow firm H. Morris and Company around 1949.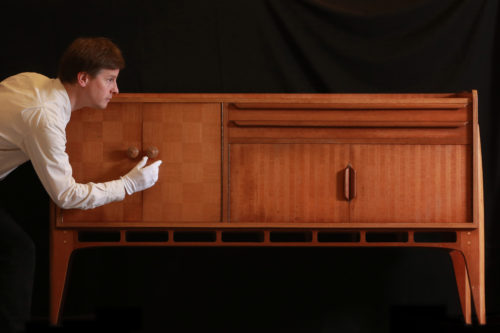 The acquisition was made possible by generous funding from Art Fund.
The dining suite was exhibited in 1949 at Glasgow Today and Tomorrow at Kelvin Hall and received an award from the Council of Industrial Design. Due to the high cost of production, less than ten of the suites were produced.
The manufacture of the suite took inspiration from techniques used during wartime specifically techniques of laminating and shaping wood to make helicopter blades. The wood was produced by bonding 100 layers before being shaped and carved.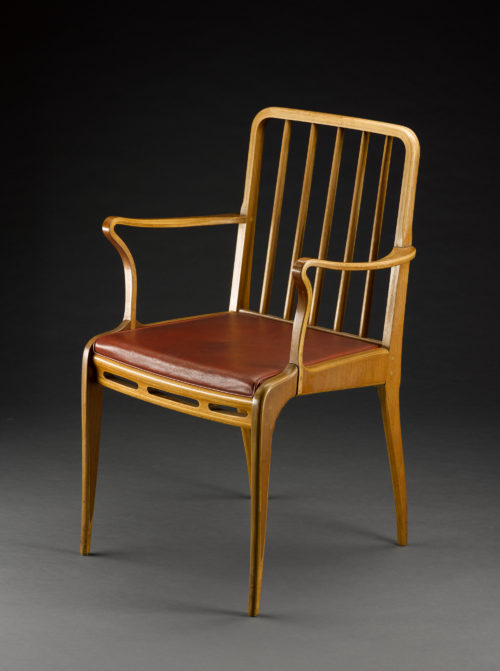 Stephen Jackson, Senior Curator, European Decorative Arts at National Museums Scotland said: "The Allegro dining suite is an exceptionally rare and iconic set of furniture.
"Its significance lies in Spence's wonderfully well-conceived design, which is something of a poem to plywood, striving to expose and express the material at every opportunity.
"The techniques used to manufacture it were ground-breaking at the time. I am delighted that we have been given the opportunity to add it to our nationally significant furniture collection thanks to the generous support of Art Fund."
Sir Basil Spence, is still considered one of Scotland's most recognised architects and led projects such as the rebuilding of Coventry Cathedral, Glasgow Airport and the British Embassy in Rome.
H Morris and Company was established in 1914 and became innovators in timber lamination technology and design during the 1930s.
Pictures by Photographer Stewart Attwood
T. 07850 449108
E. stewart.attwood@yahoo.co.uk
photography@stewartattwood.com