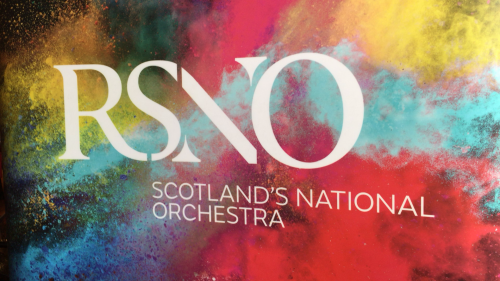 This season the RSNO will pay tribute to Gene Kelly, Leonard Bernstein, Gershwin and they will perform at the RSNO at the Movies series at the Edinburgh International Festival. All of this American influence will mark the orchestra's 125th year and the RSNO Chorus' 175th birthday but will be interspersed by a bit of Beethoven and Prokofiev for good measure.
Earlier today RSNO Chief Executive, Dr Krishna Thiagarajan, announced the new season by explaining that this weekend the orchestra is off to Florida for a series of concerts, the first US visit since 1986. But they will certainly not neglect their Scottish audiences as there will be over a hundred concerts across Scotland aiming to deliver the highest quality live orchestra to as many people as possible.
Dr Thiagarajan said : "Since I joined the RSNO in 2015 I have been honoured to be part of a team which has been able to provide our loyal and growing support with a greater number of concerts and of unparalleled variety. We've strived to offer more of what our core audience love – large scale symphonic repertoire – while bringing in new strands to develop audiences for live orchestral music, such as music from films and for schools, the latter recently reintroduced at our rehearsal and performance venue, the RSNO Centre. We have a drive and a duty to do more, however, and I'm proud to unveil this gem of a Season, designed to showcase the excellence and versatility of Scotland's national orchestra."
Peter Oundjian will be Music Director of the orchestra for the sixth year in succession along with Principal Guest Conductor Thomas Søndergård. He said : "It gives me great pleasure in unveiling our 2017:18 Season, one which bids farewell to a significant anniversary for the Orchestra and which heralds a milestone for our founding organisation, the RSNO Chorus.
"Since its humble beginnings as an amateur singing group meeting weekly in a café on Glasgow's Argyle Street 175 years ago, the former Glasgow Choral Union has displayed a determination to bring important works to the concert halls of Scotland, many of them for the first time, including Handel's Messiah.
"It is this pioneering spirit which we endeavour to continue. We bring many well-loved works of the grand symphonic and choral tradition this Season, but also the less frequently performed, a greater number of new works, and for Leonard Bernstein's one hundredth anniversary, his celebratory and revelatory MASS, a first for Scotland." The MASS was commissioned by Jacqueline Kennedy in honour of her husband John F Kennedy.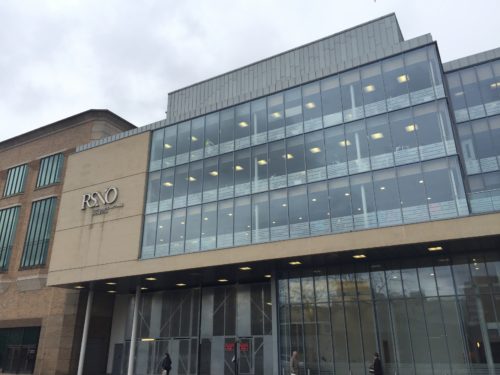 Bernstein would have been 100 in 2018 so it is fitting to give his work recognition at this time, so the RSNO along with the RSNO Chorus will collaborate with the Royal Conservatoire of Scotland as part of the Bernstein 100 celebration. The Scottish première of his 1971 MASS will be performed at the Glasgow Concert Hall on 5 May 2018, but here in the capital we will have the West Side Story tribute on 27 April 2018.
Gene Kelly : A Life in Music is part of a series of Scottish events to feature the life and work of the Hollywood legend, accompanied by unseen footage of the star. An introductory evening at the RSNO Centre in Glasgow will feature his widow, Patricia Ward Kelly giving an intimate insight into her late husband, the film star.
And if you have missed out on tickets for the EIFF event featuring the RSNO playing live music to the screening of the Raiders of the Lost Ark then fear not, there are more film events in the offing.
The RSNO will provide the live soundtrack to Hitchcock's Psycho in Edinburgh and Glasgow this October, and Brief Encounter will be the next film event in February 2018. RSNO At the Movies will feature music from Alien, The Blues Brothers, Raging Bull and Trainspotting to name but a few. Richard Kaufman a member of the John Williams' Orchestra will bring a concert programme devoted entirely to The Music of Star Wars.
There will be midweek concerts to highlight the work of female conductors and presentations by Thomas Søndergård entitled Under the Skin of…….. which will focus on the life and music of Johannes Brahms presented by RSNO violin Ursula Heidecker Allen.
Along with some Rimsky-Korsakov, a St Andrew's Day party featuring Phil Cunningham and Aly Bain, Children's Classic Concerts, Nicola Benedetti and Oundjian with some big symphonies this is a wide-ranging programme which will undoubtedly have something for you.
The tickets are priced from £12.50 up. The easiest way to ensure that you don't miss out on tickets or what's on is to download the RSNO app here. The 2017:18 programme will go up on their website shortly.