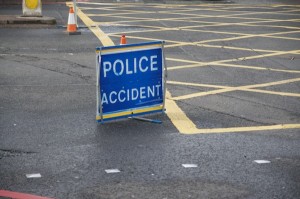 A police investigation is under way  following a road traffic collision on Southhouse Broadway, where the driver failed to stop.
The incident happened around 6.45am on Sunday, January 29, when a vehicle collided with a parked silver Skoda Superb, causing extensive damage.
The vehicle then left the scene without reporting the incident.  Police were contacted and are now appealing for witnesses.
Two men were seen in the car and are described as white men in their late teens to early twenties.  Although the suspects' vehicles is unknown, it is likely to have sustained damage to the front.
Police Constable Marc Rivett of Howdenhall Police Station said:  "This collision caused significant damage to a parked car and we are eager to trace the two men who were within the unknown vehicle.
"I would urge anyone who saw this collision, or recognises the two men described, to get in touch with us as soon as possible."
Those with information can contact Police Scotland on 101 or anonymously through Crimestoppers on 0800 555 111.