The ScottishPower Foundation is inviting applications from masters students in the capital for its 2017 Scholarships programme.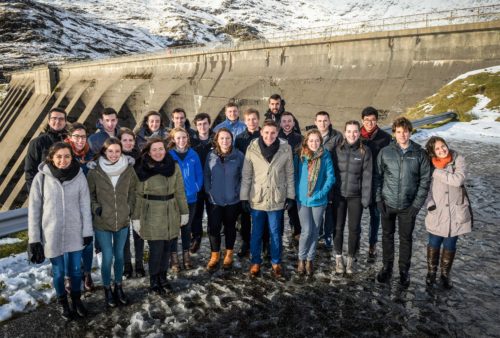 There is a massive £700,000 available to support courses related to energy and environment, cybersecurity and data management.
There are 28 grants available to degree holders and graduates. The award will cover enrolment costs for the course and also a generous living allowance. Scholarships are available for study at the University of Edinburgh and others across the UK as well as two places at selected Spanish Universities.
Keith Anderson, Trustee of ScottishPower Foundation, commented: "There is no doubt that the future of the energy industry lies in the hands of our bright young people and the ScottishPower Foundation is committed to supporting the advancement of their education. We're delighted to be bringing back the Scholarships programme on a bigger scale than ever before, it presents a huge opportunity for graduates and we're really excited to see where it takes them in their careers."
Professor Sir Timothy O'Shea, Principle and Vice-Chancellor at the University of Edinburgh, commented: "We are very pleased to continue our involvement in this exciting partnership with the ScottishPower Foundation and most appreciative that they are supporting us once more. These scholarships will help to equip a new generation of young professionals with the skills they need to lead the energy industry into the future."
Further details on the ScottishPower Foundation Scholarship programme can be found here.