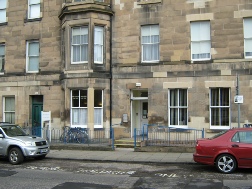 NHS Lothian is being asked to hold a public meeting to update local residents on its plans for Southside Medical Practice.
Conservative MSP Miles Briggs has demanded that the health board comesclean over their plans for a new site for the practice. At the moment this is being run centrally by NHS Lothian, and local people have contacted their MSP with their concerns. They are most worried over the lack of transparency about finding a new site.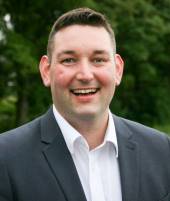 "Southside residents are understandably anxious about the future of the Southside Surgery and have told me that they are disappointed at the way NHS Lothian is communicating with local people about its efforts to find a new location in the area to house the surgery and what options it is exploring.
" I believe a public meeting would allow local residents to put their concerns directly to NHS Lothian officials who are working on this issue and help allay some of the worries they have about transparency on a subject that is of such importance to so many people in the area.
" I hope NHS Lothian will take forward my idea of a public meeting where it can update local people. It is vital a new premises is found for the Southside Practice as other local GP surgeries simply do not have the capacity to absorb its patients and patients of the Southside Practice rightly want their locally accessible GP services to continue."
Rob McCulloch-Graham, Chief Officer, Edinburgh Health and Social Care Partnership, said: "Edinburgh's Health and Social Care Partnership, NHS Lothian and the team at the Southside GP surgery are working together to ensure that Southside Practice patients continue to receive safe, effective and timely care.
"Since January the Southside Surgery team came under direct NHS management, through the Health and Social Care Partnership. This will provide the team with job security and opportunities to explore new service delivery approaches.
"A great deal of work has been undertaken to identify options for new premises ahead of the summer deadline for moving from the existing site. We expect to be in a position to give more detail about these plans in the near future.
"The option of closer working with other local GP practices is also being considered. This could, for example, see the creation of a larger practice potentially operating from two sites, making the best use of the resources available and allowing patients to access the care they need in their local community.
"Edinburgh Health and Social Care Partnership and NHS Lothian, will be supporting the practice team to help reassure patients during this period of uncertainty."
The surgery has a notice on its website explaining to patients that they have been unable to attract new doctors and so the practice has become unsustainable, meaning that they had no option but to hand over the practice to NHS Lothian.