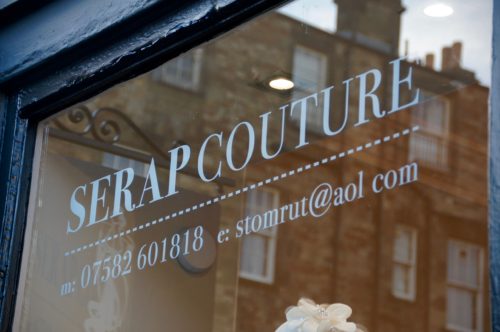 If you happen to get engaged this Christmas, then a visit to Serap Couture on William Street will be your number one stop afterwards.
And if you are even thinking of getting engaged then here's a date for your diary:
Serap makes beautiful dresses for brides and the entire bridal party from her city centre atelier. She will dress you from top to toe in couture wonderfulness that is nothing like any of your friends or other guests are wearing.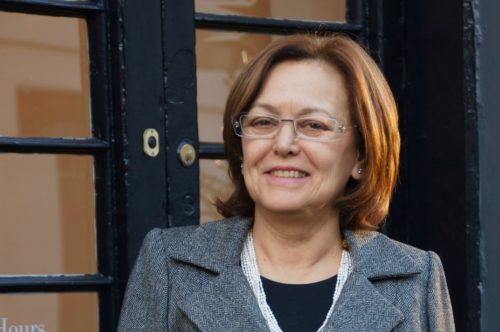 She told The Edinburgh Reporter: "The difference between an off the peg number and something which is 'couture' is that it is made to measure. You feel that outfit belongs to you! All of our beautiful outfits are made with quality designer fabrics which the customer chooses."
Of course not all of her customers are getting married. You may just want a new work outfit, and this is one of Serap's specialities. She loves tailoring, and will use her skills to make you look your absolute best in the workplace with a couture suit.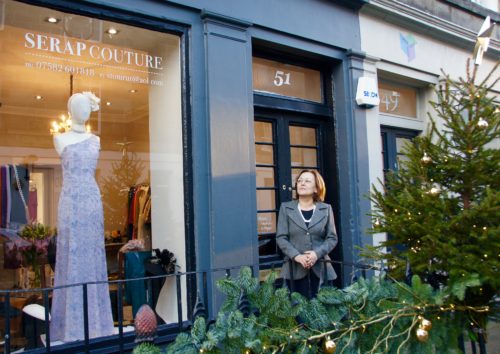 The whole process involves choosing the fabric, deciding on the style, being measured and having a toile version of the outfit made first. Then the outfit will be tweaked to your satisfaction, milliners called to make hats if necessary and costume jewellery found from her large stock.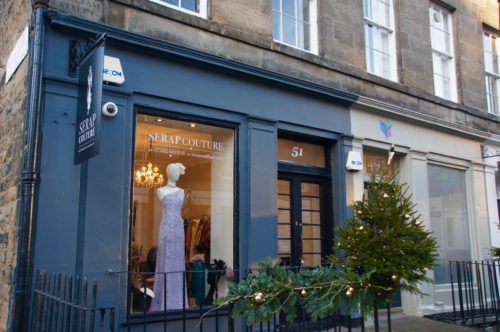 Serap studied fashion and design in her native Turkey at university in Ankara before coming here with her husband. Her first shop was in Waverley Mall when it first opened. She can remember the day Her Majesty the Queen came to open the shopping centre!  The real reason she opened a shop was as a result of unsuccessful shopping trips to Glasgow where she could see nothing that she liked. So she decided to make a dress for herself from some lovely Liberty fabric that she bought from their George Street shop.
The ladies who lunch in Jenners could not take their eyes off her dress when she went along too the café there to meet her husband. Some of them admired it so much they became her first customers.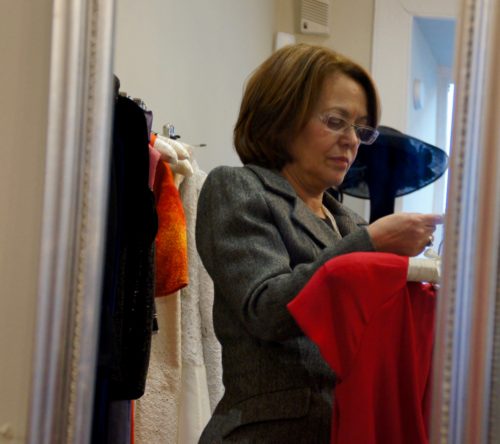 Since then she numbers royalty, actors and well known businesswomen among her clients. But you will never know unless they tell you themselves as Serap is the soul of discretion when it comes to clients.
If you fancy having a go at making some couture clothes yourself then Serap runs classes to show you how.
So whether you are spoiling yourself or looking to spoil someone else get along to William Street to find your new outfit.
Serap Couture, 51 William Street, Edinburgh EH3 7LW
t 07582601818 e stomrut@aol.com