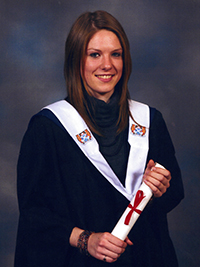 Police have confirmed that the woman who sadly died following a collision on the A1 near Dunbar was Meghan Ambrozevich-Blair.
The 26-year-old was driving northbound around 7.50am on Friday 9th December when her black Kia Cerato was involved in a collision with a Ford Transit pick-up.
Meghan's family have today issued the following statement through Police Scotland:
"We are absolutely devastated at the loss of Meghan. This tragedy has robbed everyone of a future with such a loving, caring, kind, beautiful and happy person who sparkled inside and out. The outpouring of love we have received has both been of great comfort to her family and friends, and a testament to just how many lives she enhanced."
Anyone who may have witnessed this collision, or who has information about this, and has not yet spoken to officers is urged to contact 101.