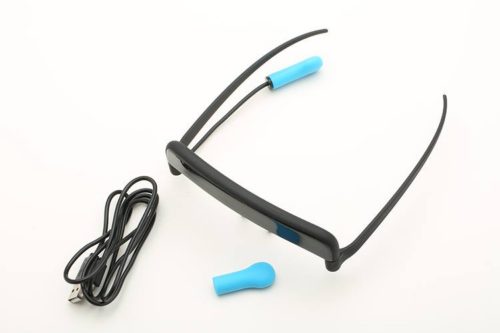 Edinburgh-based charity Blackwood run an awards scheme for aspiring designers or established professionals to enter their newest designs to help people with disabilities. They then run a 'Dragons Den' style session to decide upon the winner.
This year they are delighted that entries have already come from far and wide, and told us about this one from 5,000 miles away in China.
China based company GlassOuse has entered its pioneering product, Assistive Device, which is made specifically to help those who cannot use a traditional mouse due to an inability to fully use their hands.
The ground-breaking product is worn comfortably on the head like a pair of glasses and connects to Android, Windows, Linux devices and Apple software (Mac) via Bluetooth Signal.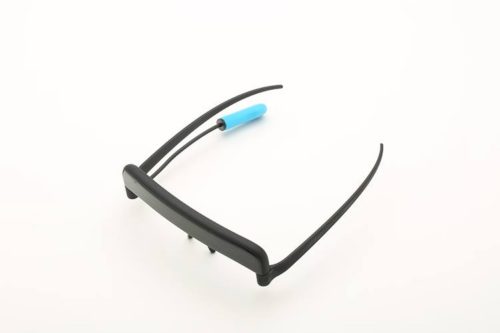 The headpiece has been designed for everyone, but more specifically, to help people who may have suffered traumatic injuries such as, brain bleeds and tumours, strokes, spinal damage and cerebral palsy and has left them needing additional support for everyday tasks.
Biven Chan, Sales Manager at GlassOuse, said: "Everyone at GlassOuse has worked extremely hard to perfect this product. Although the headpiece can be used by anyone we wanted to create something that would also make everyday tasks a lot easier for those who have suffered life changing injuries.
"The Blackwood Design Awards is something we have heard about for years and we're delighted to finally be in position to be involved.
"Of course we would love to win but ultimately our goal is to raise awareness of our product and be able to help even more people living with disabilities."
There are two categories Best New Product and Best New Concept and the competition will be judged at Blackwood's premises on Dundee Street later this month. The winner will be supported by Blackwood to ensure that their design is actually produced. The Best New Concept winner will also get a cash prize of £2,000.
Blackwood has over 1500 homes across the country helping those who are disabled, elderly or who have sensory impairments to live more independently
Colin Foskett, Head of Innovation at Blackwood, believes the competition is a perfect example of the Blackwood ethos, which aims to provide beneficial digital and technological improvements to vulnerable groups of people.
He said: "At Blackwood, our aim is to enable our customers and tenants to live their life to the full and by investing in future technologies and equipment we believe we are successfully able to do this.
"By supporting, and promoting, new design talent we aim to provide a platform for individuals to showcase their designs whilst also providing a helpful innovative technology to those with disabilities, the elderly and those with impairments.
"Some of the designs we have previously seen are revolutionary and have benefited the lives of many others, and the designs by this year's four shortlisted finalists are no different.
"Many previous entrants have gone on to achieve great things so it is definitely a worthwhile opportunity for all budding designers out there."
The competition is now open. For details on how to enter click here.