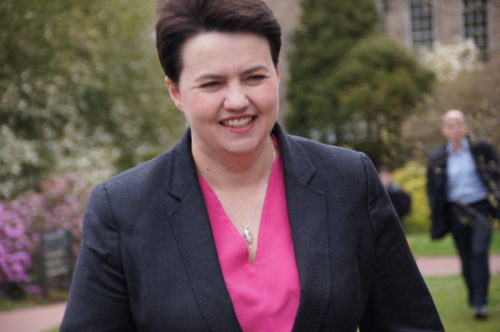 Edinburgh Central MSP and Leader of the Scottish Conservatives, Ruth Davidson, is to speak in London this evening.
Ms Davidson will address the prestigious Women in the World Forum being held there.
Hosted by founder Tina Brown, the former editor of the Daily Beast, Ruth will speak to an audience of leading women from business, politics and culture.
The forum will focus on how women can come together at a time of global division, from the USA to the Middle East.
Joining Ruth as speakers are former US representative for California Jane Harman and Zainab Salbi, founder of Women for Women International.
Scottish Conservative leader Ruth Davidson said:
"It is a real honour to have been asked to speak to this forum.
"This is a time when women are playing a greater role in public life than ever before, and I look forward to giving my views on the challenges we still face, as well as the next steps in the journey."