Words and photos by Roddy Martine
For going on five centuries the Scottish psyche has been overshadowed by the spectre of John Knox, founder of the Church of Scotland. Firebrand of hell and damnation, religious zealot, and misogynist,  hugely and deliberately misunderstood,  it is time that this unlikely candidate for a romantic historical novel was given a makeover.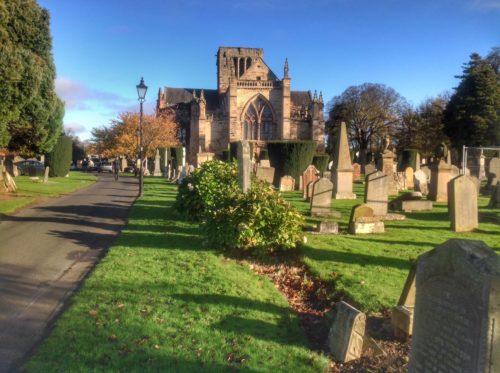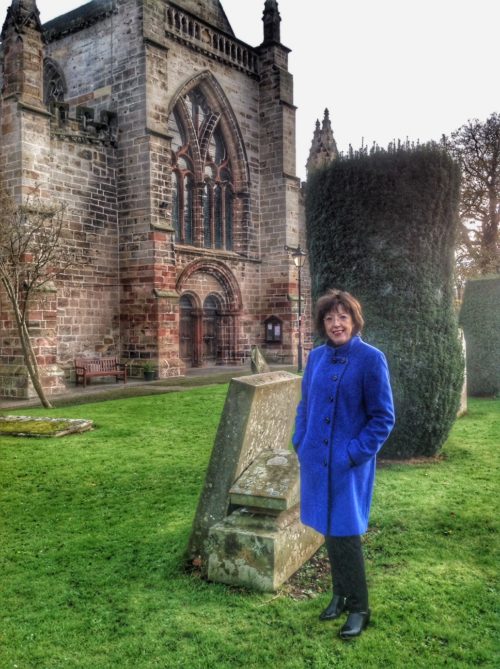 For this was the man who witnessed the burning of his best friend George Wishart in front of St Andrews Castle in 1546, suffered three years of ignominy as a galley slave in France and, after ten years of exile in Europe ,almost single handedly fired the Reformation in Scotland to expunge the corruption of the then Church of Rome.
To countermand the groundswell of misinformation that has dogged Knox's reputation since the Disruption of 1843, when the Kirk was rent asunder by the formation of the Free Kirk, Marie Gilroy Macpherson has in the first and second volumes of her brilliantly researched trilogy, turned to the women in Knox's life: his godmother Elizabeth Hepburn, Prioress of St Mary's Abbey in Haddington; his high minded mother-in-law, and his first wife Marjory Bowes.
What emerges is that Knox's admonition of the "Monstrous Regiment of Women" was, in truth,  far from being a dislike of women, but a targeted response to the three matriarchal rulers of his generation – Scotland's Queen Regent, Marie de Guise; Elizabeth I of England, and France's  Queen Catherine de Medici. Aside from this, as Marie reveals, John Knox rather liked women.
Brought up in Musselburgh on the site of the Battle of Pinkie, and in sight of Fa-side Castle, Marie says that all of her life she has been haunted by tales and legends of the past. Although she has travelled widely, teaching languages and literature, across Europe, from Madrid to Moscow, she has never lost her passion foe the rich history and culture of her native Scotland.
Following the widespread acclaim which greeted  her first book The First Blast of the Trumpet, published in 2012, Marie is  most appropriately launching The Second Blast of the Trumpet on Tuesday 29th November at St Mary's Parish Church in Haddington, where the young Knox began his turbulent career as an alter boy.
…………………………………………………………………………………………………………………………….
The Second Blast of the Trumpet – the second book in the Knox Trilogy. Marie Macpherson. Knox Robinson (London and New York). £20.00. ISBN976-1-906483-21-5.