The whisky expert Charles MacLean has chosen 30 rare bottles for the city's newest whisky bar Kaleidoscope. These are old and rare whiskies and it will be a big draw for real connoisseurs.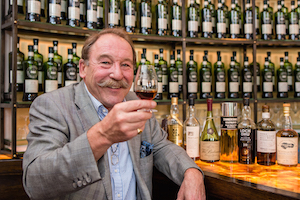 The Edinburgh-based whisky specialist and star of 2012's whisky-inspired film 'The Angel's Share' has curated a guest selection of 30 exceptional whiskies from his personal collection and auction for Kaleidoscope. The bar was recently opened by The Scotch Malt Whisky Society following a £300,000 makeover of its 28 Queen Street venue.
The selection includes 21 Scotch whiskies that MacLean sourced from a whisky auction, including a Dufftown-Glenlivet 12 year old distilled in the 1960s, The Balvenie Founder's Reserve, distilled in the early 1970s, and a Mortlach 'Flora & Fauna 16 year old.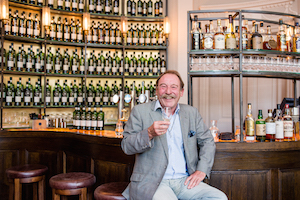 A further nine whiskies are drawn from MacLean's personal collection and around the world, including the Hakushu 18 year old Japanese Single Malt Whisky and the Kavalan Solist Fino Sherry Cask from Taiwan, which was named 'Best New World Single Malt' in the 2012 World Whisky Awards.
This is the first time that The Scotch Malt Whisky Society, which bottles single cask single malt whisky, has offered non-Society whiskies alongside its own bottlings at its bar.
Charles MacLean, who has been writing about whisky for 35 years, said, "The Scotch Malt Whisky Society looks at whisky through the lens of flavour, and my idea for this guest selection is to encourage everyone to explore how whisky flavours have evolved over the past decades.
"All of these expressions are discontinued so there are very few places in the world you can taste them, making a visit to Kaleidoscope a unique experience for whisky fans. I recommend a visit soon before all of the drams are gone!"
Charles MacLean's guest whisky selection is available at Kaleidoscope Whisky Bar, 28 Queen Street Edinburgh, EH2 1JX, 0131 220 2044