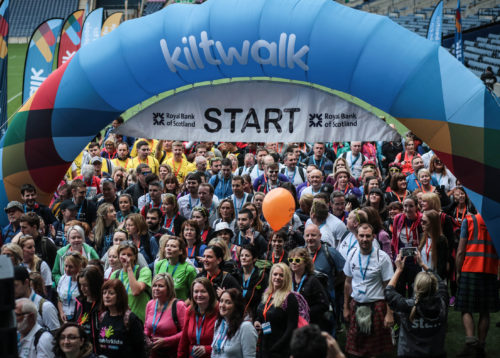 Around two thousand people took part in the 2016 Royal Bank of Scotland Kiltwalk yesterday morning. It was great walking weather and they pounded the pavements to raise much needed funds for children's charities.
The walk started and ended at BT Murrayfield Stadium, and walkers gathered there at 9am to take on the 26-mile 'Mighty Stride' or 12-mile 'Big Stroll'.
The walkers taking part in the Mighty Stride enjoyed a picturesque route taking in some of Edinburgh's best known sights including Calton Hill and Arthur's Seat. Meanwhile those on the 5-mile 'Wee Wander' took to the streets at 1pm from Gypsy Brae Recreational Ground finishing at Murrayfield.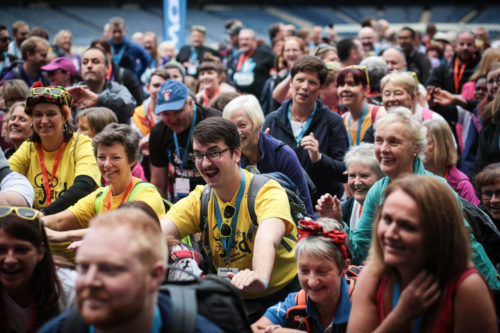 This special day of fundraising should generate more than £100,000 for children across Edinburgh and the East and beyond and marks the final of four events which took place across Scotland this year in Glasgow, Aberdeen and Moray Speyside.
The Kiltwalk is supported by Sir Tom Hunter and the Hunter Foundation, which means every penny of every pound raised will go to help Scotland's children.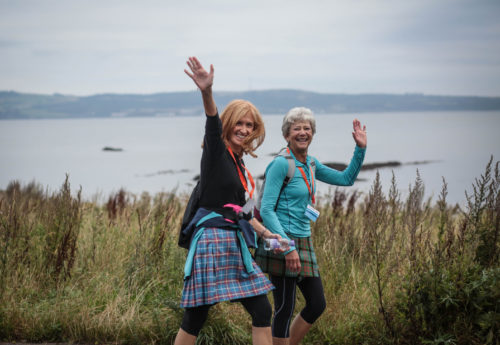 And there was a celebration at BT Murrayfield where walkers were treated to performances from the world's most famous 'bagrock' band, the Red Hot Chilli Pipers meanwhile Scottish pop legends the Bay City Rollers were on hand to lead a singalong.
Reflecting on the event Paul Cooney, Kiltwalk CEO said: "Today has been a day to remember and what a brilliant way to finish this year's series of Royal Bank of Scotland Kiltwalks across Scotland. The buzz in BT Murrayfield ahead of the walk and at the end really was electric!
"Thousands from Edinburgh and the East rose to the challenge, all wearing kilts and ready to go first thing on a Sunday morning, unified for one cause; to make a difference to the lives of Scotland's children.
"A huge congratulations goes out to each and every person who took part today be that Kiltwalkers, volunteers, sponsors and supporters who joined forces to do a wonderful thing that will leave a lasting legacy for the children who need it most."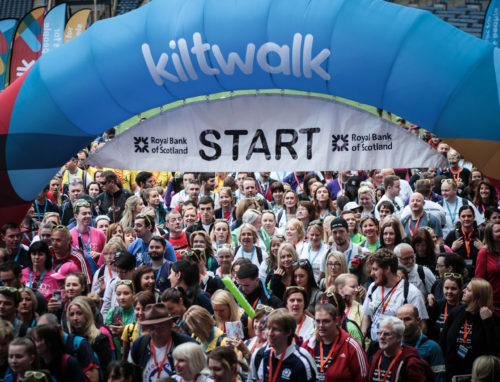 Leading out Edinburgh's Kiltwalk alongside Lorraine Kelly was 7-year-old Rocco Wood from Tranent who suffers from Quadriplegic Cerebral Palsy. Charity Cash for Kids have made a real difference to Rocco and his family by helping them purchase a specialised tricycle for the youngster.
Surprising the walkers along the route were well known faces including Jackie Bird, Sean Batty as well as Peter and Roughie. And to help spur walkers along were over 100 volunteers, affectionately known as the Kilties, who were on hand to add additional encouragement.
More than 100 employees from the Royal Bank of Scotland took part as well as a number of other corporate teams helping raise funds that over 150 charities will benefit from.