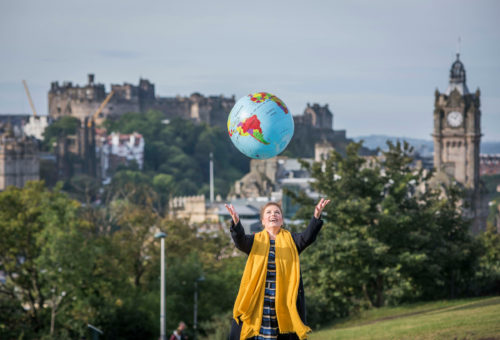 Appointedd have just announced a deal, their biggest yet, with the Live Receptionist part of Alliance Business Centers Network (ABCN).
The Edinburgh company will apply their systems to the online appointment setting and the companies will partner up with online booking. The company says that the deal will bring in $15-20 million in revenue for the two companies in the next three years.
Appointedd runs a business which features online booking, customer relationship management and marketing automation. The software changes processes for businesses across a variety of sectors from service companies to global business development agencies. It has a multi-timezone booking functionality which they believe establishes a global market for the technology. Alliance has offices in more than 50 countries worldwide.
Appointedd's founder and CEO, Leah Hutcheon, said:
"It is so wonderful to work with an organisation that cares so much about its customers. ABCN is dedicated to empowering the businesses that use its services and this deal will give them access to technology that will help them to thrive in the modern workplace.
"Frank and his team are innovators and they are passionate about giving their customers the best tool for the job. The management team at ABCN have been unrelenting in their search to find the best in class technology platform to run their business on, and we are delighted that Appointedd has been selected to underpin the fantastic service they already provide for their customers."
ABCN's CEO and Chairman, Frank Cottle, said: "ABCN works with 700 offices across 52 countries, so it was important we could scale any software platform globally. It was important to us that we found the right solution for our varied customer base, which ranges from freelancers to multi-national corporations, each using a great variety of software and applications. After considerable research, we found that Appointedd is the most rounded online booking platform. Appointedd's multi-timezone functionality is the only system in the world that would enable our users to book appointments in multiple timezones seamlessly."
Hutcheon added:  "We are extremely proud of our technology – we are the world's only multi-timezone online booking platform. This enables us to deliver seamless online bookings across multiple timezones at once, a service that is revolutionising the way international business is done.
"Our technology not only allows freelancers to travel the globe, it's the solution to support global companies. Whether it's a large multinational organisation, or a digital nomad who travels often, Appointedd's software enables businesses to be booked 24/7, even if they are located across several timezones."
Appointedd has attracted investment from a wide range of investors, including Gareth Williams, founder of Skyscanner, and Marie Macklin CBE, founder of Macklin Enterprise Partnerships. The company has been growing steadily month on month since it launched in 2014, and this deal represents a step change in its potential scale.
Picture – Chris Watt
Tel – 07887 554 193
info@chriswatt.com
www.chriswatt.com