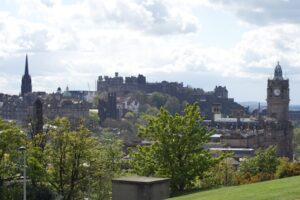 It's the middle of the week already, so by now you should have found your festival feet and be used to finding your way from one event to another – so today's suggestions are for things a little off the beaten track. Edinburgh has so much to offer, and not all of it is contained in one square mile – so consider making today the day you branch out and explore new territory, with the added advantage that you won't spend half your time queuing to cross a road or get past a tour bus.
Suggestion 1: hear some music in Morningside! The fictional home of Muriel Spark's Miss Jean Brodie – and of Aileen Paterson's kitten Maisie, Morningside is just a short bus ride from Princes Street (Lothian buses 11, 16, 23, 36) or, if the weather's fine, a pleasant walk across The Meadows and through Bruntsfield. It has lots of lovely cafés and upmarket charity shops – and several churches.
Today at Morningside Parish Church you can enjoy a free concert of saxophone and organ music,
performed by Anna Wright and Morley Whitehead. Organist Morley leads the church's choir; saxophonist Anna is a brilliant young performer who has just been awarded a scholarship to study for two years in Canada, so you can be assured of a great recital. 1.15pm, Morningside Parish Church, Braid Road/Cluny Gardens. Free admission; retiring collection to raise funds for a choral scholarship at the church.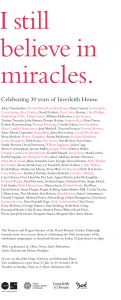 Suggestion 2: see some art in the Botanic Gardens! Just a mile from the city centre, and easily accessible on foot or by bus, the 18th century mansion of Inverleith House was formerly the founding home of the Scottish National Gallery of Modern Art (1960-1984). Widely regarded as one of the most beautiful and engaging galleries in Europe, Inverleith House presents a continuous programme of temporary exhibitions by invited artists. This summer I still believe in miracles celebrates the originality and significance of the gallery's programme over the past 30 years; taking its title from a work by Douglas Gordon that is permanently installed in Inverleith House's upper galleries, I still believe in miracles features the work of 30 leading Scottish and international artists who have made solo exhibitions for Inverleith House, including Nicolas Party, Raoul De Keyser,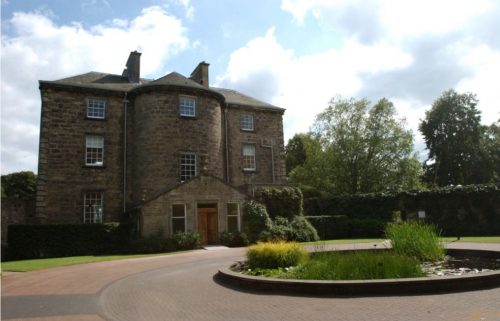 Ciara Phillips, Louise Bourgeois, William Eggleston, Douglas Gordon, Andy Warhol and Jim Lambie. Continuing Inverleith House's commitment to the presentation of contemporary and botanical art, the exhibition also features botanical drawings from the collections of John Hope (1725-1786), John Hutton Balfour (1808-1884), Francis Buchanan-Hamilton (1762-1829) and Hugh Cleghorn (1820-1895). Inverleith House is located within the Royal Botanic Garden and is open 10am-5.30pm Tuesday-Sunday. While you're there you can have a walk round the gardens themselves – over 70 acres of beautiful landscapes – and maybe visit one of the cafés and/or the well-stocked shop. Inverleith House, Royal Botanic Garden of Edinburgh, Aboretum Place/Inveleith Row. Free admission (charge for Glasshouses).
Suggestion 3: Professor Neil's Incredible Science Crafts! If you are 4-12 years old, come along to Sighthill Library on Wednesday afternoon to make some amazing stuff! This session forms part of the library's summer activities programme – it's free and you don't need to book, but children under 8 years must be accompanied by a parent, carer or someone over 12. 2pm, Sighthill Library, 55 Sighthill Road. For more information please ask in the library or call 0131 529 5566.
Suggestion 4: visit Dr Neil's Garden! One of the most remarkable gardens in Scotland today, Dr Neil's Garden is the result of the imagination, dedication and sheer hard work of Drs Andrew and Nancy Neil, who created it from a wilderness. Just 3 miles from the city centre, and lying next to the twelfth-century Duddingston Kirk where the lower slopes of Arthur's Seat meet Duddingston Loch, this secluded garden has sometimes been called Edinburgh's 'Secret Garden'. Many people find it more than a mere garden, and – both before and since the garden was created – this spot has to many been a place of inspiration (artistic, literary, and spiritual), meditation and contemplation. The planting is mostly conifers, heathers and alpines, with primulas (including the rare Pubescens), magnolias, rhododendrons, azaleas and many other shrubs; in one corner of the garden is the historic Thomson's Tower, designed by William Henry Playfair, and built in 1825 for the Duddingston Curling Society to store its stones. Dr Neil's Garden is a friendly place that welcomes all to its peace and beauty and at the same time offers comradeship and training to volunteers.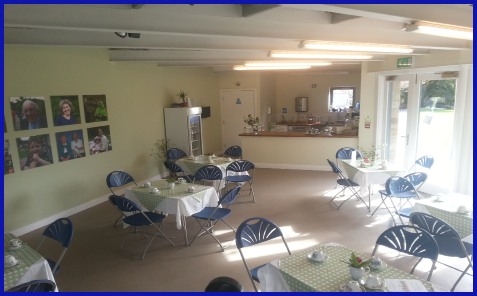 The Garden stimulates change through play, learning, the arts, healthy activity, and by addressing individuals' special needs. It is open to all, free of charge, 7 days a week, but as it receives no government funding donations towards its upkeep are very welcome. While you're there you could enjoy some refreshments at The Garden Room, a new café set up by Duddingston Kirk in the Millar Hall, close to the garden entrance. Offering cakes, biscuits, home baking, tea, coffee and soft drinks, the café is open 10am-4pm Wednesday to Saturday and 1-4pm on Sundays. Dr Neil's Garden is open 10am-dusk daily and may be found in Duddingston Village, between the Kirk and Duddingston Loch; for directions click here. Parking is available adjacent to the Kirk.
Suggestion 5: be part of a Bioblitz! The idea of a bioblitz is to collect loads of information about the wildlife living in one area over a set period of time. They work best if there are lots of people involved, looking into lots of different species – the more wildlife uncovered the better. This one is happening at the much-loved Gorgie City Farm, Edinburgh's free-entry community-owned initiative.
The farm is about a mile from Haymarket Station; it's served by lots of buses or you could walk there in 20 minutes (driving is not recommended as parking is difficult). The bioblitz starts at 10am, and you can join in at any time during the day – it will end at 3.30pm. No booking is required, you don't need to bring anything, and it's all totally free – what's more, while you're there you'll be able to see the farm's goats, pigs, sheep, chickens, ducks, plus the residents of the Pets' Lodge, who include rabbits, tortoises, rats, a snake called Dougal and a very confident group of guinea pigs! Gorgie City Farm is at 51 Gorgie Road and admission is free; for more information please call the farm on 0131 337 4202.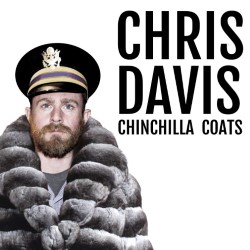 Suggestion 6: make a trip to Marchmont! Only a mile south of the Royal Mile, Marchmont is on the far side of the Meadows – so the walk there is both easy and pleasant. Once again we've been able to drag up some literary connections for you, as James Gillespie's High School in Warrender Park Crescent was said to be the inspiration for Muriel Spark's Marcia Blaine's School – and Ian Rankin's Inspector Rebus lived in Arden Street. The Cellar Monkey @ the Argyle Bar is a new Fringe venue with a full food and drinks menu in a relaxed style – and one of the shows it's hosting this year is Chinchilla Coats, a world première debut stand-up show by Edinburgh Fringe veteran Chris Davis.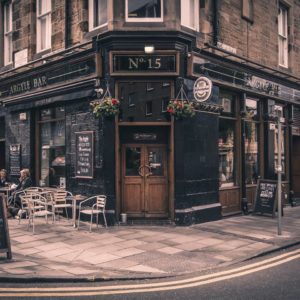 Covering topics from the true cost of a chinchilla coat to depression, dysfunctional relationships, spooning with pillows and day drinking alone, Chris illuminates the turmoil of life with dry observation and dark metaphors that are sure to make you laugh while secretly crying inside. 'A strikingly original writer and performer.' (Scotsman). Ages 16+ only. 7.30-8.30pm tonight (and every night until 28th August), Laughing Horse at the Cellar Monkey, 15 Argyle Place. Free, unticketed – just come along.