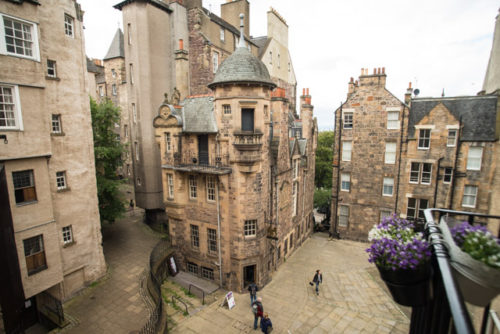 All back to Club Cumming
Standard Life Opening Event : Deep Time
20 mph speed limits in the city centre 
More money needs to be spent on roads
Women's Fund for Scotland
One of the biggest names at this year's Edinburgh International Festival is Broadway star Alan Cumming.
When the curtain comes down on Alan Cumming Sings Sappy Songs, you can hit The Hub for Club Cumming – Alan's legendary after party…
The 2016 Edinburgh International Festival kicks off this weekend – on Saturday night Scottish actor and entertainer Alan Cumming takes up residency at International Festival HQ, The Hub, with his hit cabaret show Alan Cumming Sings Sappy Songs.
Today the International Festival can announce that in addition to giving 20 performances of his show over three weeks, Alan will also host Club Cumming – his legendary, extended after-party – on seven nights.
Club Cumming began in Alan's Studio 54 dressing room after performances of Cabaret on Broadway last year, and now direct from New York, Club Cumming takes over The Hub, carrying on the party with drinks, music (Alan will be DJ-ing), great company, games and surprises.
Club Cumming follows seven performances of Alan Cumming Sings Sappy Songs and takes place on 9, 11, 12, 20, 21, 26 and 27 August from midnight until late. Ticket holders for the late show of Alan Cumming Sings Sappy Songs on these dates will have the first chance to go to Club Cumming, with tickets available directly after performances.
Tickets will be available on the door at The Hub for £10 (cash and card accepted). Clubbers not attending Alan Cumming Sings Sappy Songs on any of these dates should note that there may be a queue at the door for entry.
More information can be found on the Facebook events here.
Tonight there will be a practice for the big opening event of the Edinburgh International Festival which will actually take place on Sunday night.
Standard Life : Deep Time will take place on Sunday 7 August 2016 at 10.30pm. The event involves projections of images of Edinburgh through the ages onto the west face of Castle Rock.
The performance will last for 18 minutes and you should be there well before 10pm to ensure entry if you are lucky enough to have a ticket.
Around 30,000 people are expected – and you may still be able to see and hear the production even without a free ticket…. but there are no guarantees!
A very limited number of tickets will be available to collect in person on a first come, first served basis from The Hub, Castlehill from 10am on Saturday 6 August. More information about booking your tickets is available here.
The audience will be expected to stand for the length of the performance and although there are some permanent benches on Castle Terrace there is no guarantee that you will be able to see what is going on.
The whole Castle Terrace arena is accessible to those with mobility issues, however, there will also be a designated area for wheelchair users or those with other mobility requirements. This will have a limited capacity and will be filled on a first come first served basis. Please contact Hub Tickets on 0131 473 2000 or email boxoffice@eif.co.uk for more information. More information about access for the event is available here.
The whole spectacle will be set to music by Mogwai and if you do manage to take any photos then tag them #DeepTime.
There will be a live stream on Facebook and on periscope offering different views of the event.
Like the International Festival on Facebook and turn on notifications so that you know when the event is live.
While walking and travelling around the city centre we think there are lots of people who don't know about the 20mph speed limit in Edinburgh. So click here to see the map – Zone 1 is in the city centre and towards the west of the city.
What do you think? Are you abiding by the speed limits? Do you think others are?
Following a recent report by the Scottish public spending watchdog, the boss of Scotland's largest independent courier has led calls for radical action to improve roads ahead of the winter.
The Audit Scotland report found 1/4 of all Scotland's motorway network to be defective and suggests roads will deteriorate further due to a lack of investment by both Transport Scotland and local authorities.
Director of Eagle Couriers, Scotland's biggest independent courier with 120 vehicles, Jerry Stewart has urged new Transport Minister, Humza Yousaf, to take inspiration from his predecessor's focus on modernising the rail network and apply it to a transformation of the nation's battered roads.
Jerry said: "Too often addressing potholes is a costly afterthought. We must look to the quality of our road surfaces and question if they are really up to the job in the first place.
"I have to also question the economic sense in leaving the roads in the state that they are in, with the cost in compensating drivers plus the damage to businesses surely outweighing the investment required.
"I'd like to see the Minister step up to the responsibility, before the public become even more frustrated – a likely outcome given the damning verdict of this report."
This appeal for action has come on the back of Edinburgh Council's creation of a dedicated "Pothole Squad" tasked with improving the state of Edinburgh's busiest roads.
Jerry went on to praise this idea but called for further action: "While this is undoubtedly a start, more focus is needed on preventing some of the countries arterial roads deteriorating further than their currently embarrassing state by visibly improving the quality of Scotland's road surfaces.
"I can't help but look with envy to the continent – and to France and Germany in particular – which in the face of greater extremes of temperature boast markedly better road conditions."
Eagle Couriers has grown in their 31 year history to become Scotland's largest independent courier. Founded in 1985, the firm is now headquartered in Bathgate with key operating centres in Edinburgh and Glasgow.
The Women's Fund for Scotland (WFS) has re-opened for grant applications with a deadline of 28th September.  The WFS are keen to identify community groups located in Edinburgh that empower women and girls to reach their full potential.  The Women's Fund for Scotland are on a mission to make a difference not just individuals, but their family and needs of the community.
The Women's Fund for Scotland tackles inequality by funding projects that build skills and confidence; improve health and well-being; build social networks and allow women to move on from violence.  Local groups meeting the WFS criteria can apply to the small grants programme, which distributes grants of £500 to £2000, or the multi-year large grants programme – up to £30,000 over 3 years.  It has also removed the cap of £250,000 on annual turnover to allow charities and community groups of any size to apply.
Applications must meet at least one of four investment themes; Building skills and confidence, improving health and well-being; building social networks and moving on from violence.
More detailed information for applicants is available on the Women's Fund page on the Foundation's website www.foundationscotland.org.uk/programmes/womens-fund-for-scotland/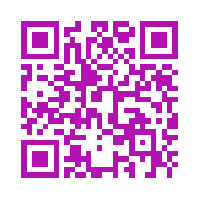 If you are reading this article in print and would like to visit The Edinburgh Reporter website then simply scan the QR code here with a smartphone or tablet.
Sign up here for a daily email from The Edinburgh Reporter