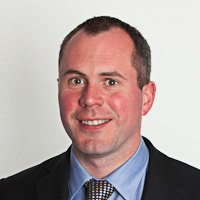 Councillor Mark McInnes CBE has been awarded a peerage in the outgoing Prime Minister's Dissolution Honours List.
Hot on the heels of being awarded a CBE in the New Year Honours list, Councillor McInnes received the insignia for that honour during Royal Week earlier this summer.
Now the Conservative Councillor for the Meadows/Morningside Ward in Edinburgh and Director of the Scottish Conservative and Unionist Party has been elevated to the House of Lords with the news announced today by the UK Government.
Councillor McInnes spoke to The Edinburgh Reporter this evening and told us that he first got the news on the day that the former Prime Minister the Rt Hon David Cameron stood down from office after the EU Referendum : "It is an enormous honour and overwhelming responsibility I was intending to stand down from council next year in any case and will now look forward to representing people somewhere else.
"I will do my very best to represent Scotland and Edinburgh to scrutinise legislation and bring what knowledge I have from a Scottish perspective and also with experience of working in local government to the House of Lords."
Council Leader Andrew Burns said: "I take the old-fashioned, democratic view that the Second Chamber of the United Kingdom should be elected by the people and I am not in favour of the discretionary Honours system.
That said, at a personal level, I do want to pass on my congratulations to Mark on being awarded a peerage. I've been on the Council, at the same time as Mark, for over a decade – and I've no doubt that he'll take an effective approach to robustly scrutinising legislation in the House of Lords."
Recently elected MSP Miles Briggs said: "I welcome that honour for Mark.  He has been a great servant as a councillor to the people of Meadows and Morningside
"He has built up a great name for himself in Edinburgh and will bring a lot of experience to this role. I have known him for many years as a conscientious person and someone who merits the honour."
 A party source said: "This is great news. It is good to see people rewarded for hard work. His role within the party is very integral to making things happen and working alongside Ruth Davidson he has to be given some credit to becoming the main opposition in Holyrood. A revival is embryonic but the party is in good heart.
"In Edinburgh people have responded to this in huge numbers."
Now readers – any suggestions about Councillor McInnes' new title :  Lord McInnes of Morningside?
The full list of honours is shown below: