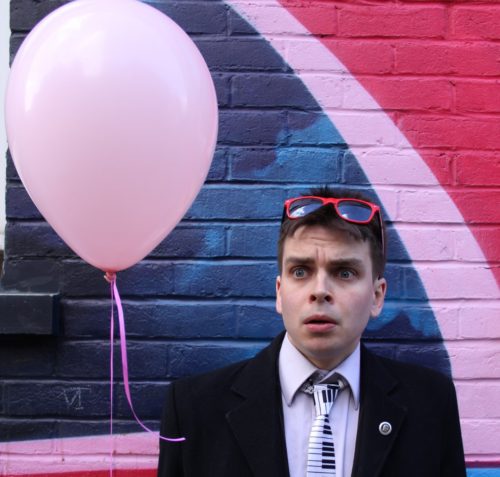 Stumbling into his first ever proper relationship at the age of 26, eternally baffled optimist Joz Norris heads into the wilderness to live on the side of a mountain until he's made sense of everything. When he gets back he learns his grandad died while he was up there.
This award-winning idiot returns to the Fringe with a new stupid comedy show about love and death, about the need to share what's in the middle of your head with the people that matter, even when all that's in your head is a clarinet solo or some nonsense about a lamp.
Joz Norris's solo shows have played arts and comedy festivals nationwide, including Edinburgh, London, Glasgow, Leicester, Brighton and Belfast. His Edinburgh Festival Fringe show Hello, Goodbye will play at The Hive between 4-28 August.
LISTING INFORMATION
VENUE: Heroes @ The Hive (Venue 313)
DATES: Aug 4-28 (not 15)
TIME: 18:40 (1 hour)
TICKETS: £5
Get your tickets here.