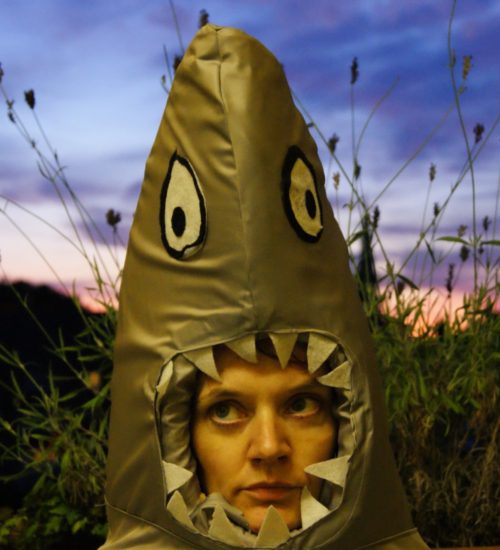 Cheekykita has performed her physical, unusual and oddball comedy in and around the UK and beyond, wowing audiences with her sublime surrealness.
Over the course of an hour you will be taken to Tittitutar Town, where everyone is connected and everyone is odd: animals crossed with people, absurd misfits – each of the characters has a story.
The main character, Lady Spooker, met a little man in a bar; he offered her a free teeth-clean then slipped down her throat and squatted in her stomach. Watch her perform an exorcism to evict him.
You will meet half-human half-animal family, The Crabskallys, a singing spider, and a dancing shark. It's a high-energy interactive show that subsumes the audience into a strange world which they will unwittingly become a part of.
LISTING INFORMATION
VENUE: Sweet Grassmarket (Venue 18)
DATES: Aug 15-28
TIME: 15:50 (1 hour)
TICKETS: £5
Get your tickets here.