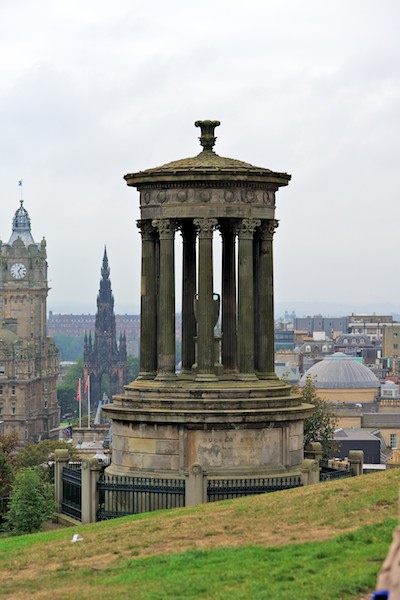 Local politicians help Macdonald's clean up!
Gareth's Golden Tips
Edinburgh Jazz and Blues Festival 2016
Fashion at the Museum all weekend
Edinburgh Artist stages exhibition out of town
Local McDonald's Manager Eleanor Gardiner and crew from the Corstorphine and Newbridge restaurants in Edinburgh were delighted to team up with the 224th Edinburgh Brownies along with Michelle Thomson MP and Councillor Karen Keil to help clean up Gyle Park.
The team of volunteers consisted of 33 Brownies and 14 staff from both restaurants as well as the local MP and a councillor for the Gyle ward. Together the group worked hard to clear an impressive 10 bags of rubbish from the area surrounding Gyle Park. The location was chosen as it is a popular route for walkers and cyclists alike. The litter pick took place on a busy day and the volunteers attracted attention from local passers-by who were impressed by all of McDonald's efforts.
This event is just one of a number of McDonald's clean-ups which have taken place across Scotland as part of its ongoing support of Keep Scotland Beautiful's 'Clean Up Scotland' campaign since 2007. The campaign and partnership is now in its ninth year and continues to encourage residents of local communities to take action and work together to tackle litter in their area. 2015 saw 70 events take place across Scotland with a total of 1,562 people taking part.
Elliot Jardine, local McDonald's franchisee and owner of both the Corstorphine and Newbridge restaurants said: "I was really proud to see everyone come together and help tidy up Gyle Park. It's so important to us to ensure that the local area remains free of litter and an enjoyable place to live, work and visit for the whole community. As a business we understand the important role that we play in making the area a better place.  I want to thank all the volunteers for taking part on a very successful day, in particular the Brownie girls. We really look forward to partnering with them again in the future."
Aside from larger litter events such as these, McDonald's restaurants patrol the streets at least three times a day to collect all litter that has been discarded, regardless of its origin. Crew members across the UK cover a total of 3,000 miles each week on litter patrols, which equates to 150,000 miles a year and the distance of five marathons each year per store.
Michelle Thomson, MP for Edinburgh West said: "It was fantastic to see volunteers from McDonald's get involved in cleaning up our community and help to create a place that everyone can be proud of. I would like to thank Elliot, Eleanor and their team for hosting the event and inviting us all along. It is important that we all come together to help to look after our community in Gyle and keep it looking clean and tidy."
In addition to the annual Keep Scotland Beautiful litter events and daily patrols, many restaurants have now begun to get involved in events such as painting walls and replanting trees and flowers that improve local community areas.
Gareth Drummond is the concierge at MacDonald Holyrood Hotels and he is a member of the illustrious Les Clefs d'Or (the Society of Golden Keys). He has a few tips for you on how to get the best out of Edinburgh during the Fringe.
The Edinburgh Jazz Festival is well underway and tomorrow evening there are still some tickets available for Todd Gordon singing Tony Bennett at The Queen's Hall.
Making this show extra special is Todd's guest, Carol Kidd, who will be performing some of her favourites from the Bennett repertoire. Join them for a wonderful celebration of song, including The Good Life, I Wanna Be Around, Smile, For Once in My Life, How Do You Keep the Music Playing, Maybe This Time and, of course, I Left My Heart in San Francisco.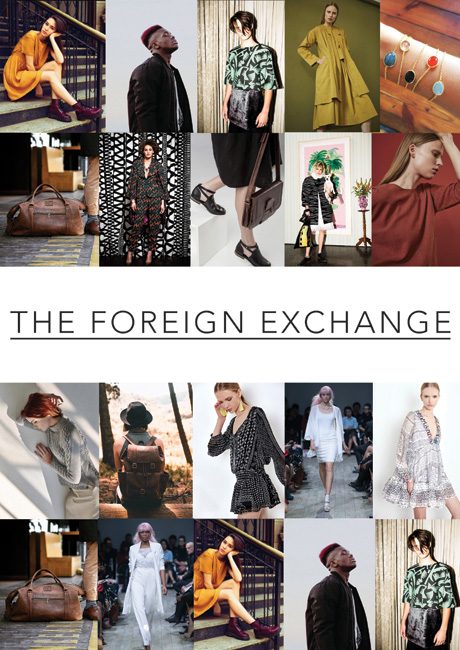 All weekend in the National Museum of Scotland's Grand Gallery a selection of Scotland and South Africa's best contemporary designers showcasing their wares. Then from August the Foreign Exchange moves to a shop in Ocean Terminal.
This is part of the Edinburgh International Fashion Festival.
For those of you who like to get out of town you might like to visit an exhibition by Edinburgh artist David Ruston at his new gallery in Sanquhar where he is hosting the first major exhibition.
Landscape of Waves is a collaboration between Charles Jencks, the world-renowned artist, landscape architect and designer, and Alex Rigg the Scottish-based multi-disciplinary artist and designer.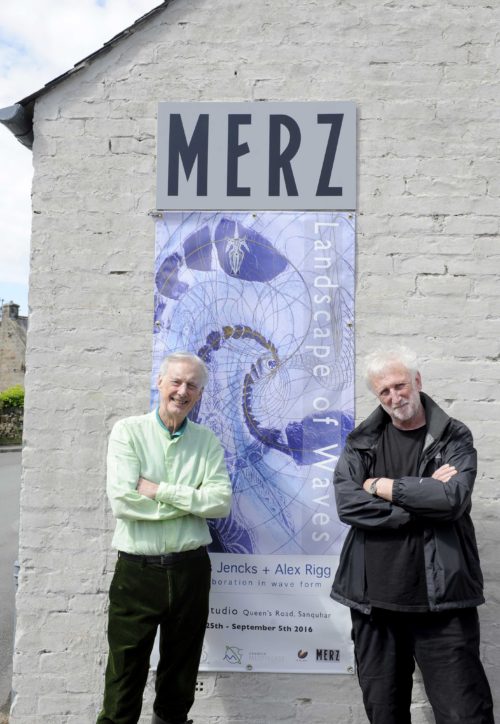 It is the first major exhibition at the Merz Gallery in Sanquhar, which is a former lemonade factory, which has been refurbished by Rushton to create exhibition place and also a workshop.
All three men have a deep fascination with the forces that drive the cosmos and the resilience and intensity of life. Jencks is also inspired by the way that science shows that waveforms (from radio waves to brain waves) underpin existence.
The exhibition opened at the end of last month, in Sanquhar, as a highlight of the three-day Solar Flare/Earth Shield festival of the solstice marking the first birthday of Crawick Multiverse – a 55-acre artland designed by Jencks.
 Hosted by A' The Airts at the Merz Studio, Queen's Road, Sanquhar from Saturday 25 June to Sunday 5 September, 11am to 5pm daily – closed Mondays
Admission £2 or free for accompanied children under 12.
Tickets available at A' the Airts, 8-12, High Street, Sanquhar, DG4 6BL
Call 01659 50514 for information.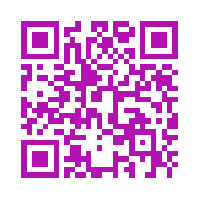 If you are reading this article in print and would like to visit The Edinburgh Reporter website then simply scan the QR code here with a smartphone or tablet.
Sign up here for a daily email from The Edinburgh Reporter