The Edinburgh International Book Festival opens its box office next week, and as in every other year we predict havoc and mayhem with the city attempting to get their hands on those 'must-have' tickets.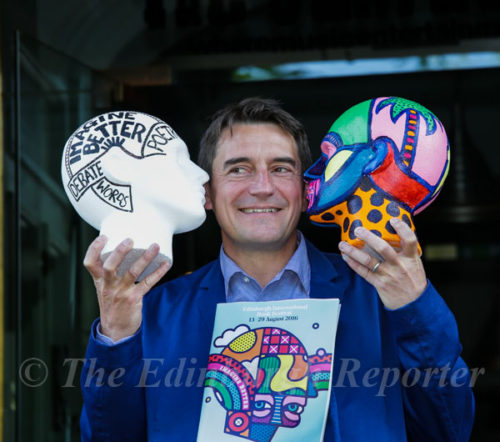 "Edinburgh's conversation with the world," the festival has opted for this Imagine Better utopian theme, "insisting on better in a backdrop of negative political discourse," and has a whole host of fantastic events within their programme.
With over 210 children's and 700 adult events obviously it is never easy to be decisive but here is our top picks from the programme that you might wish to consider:
Childrens
Saturday 13th August
Linda Davies & Lari Don: Magic, Myths and Adventure
Linda Davies' discusses debut Longbow Girl, a time slip story filled with treasures, secrets and danger and Lari Don tells us about her new Spellchasers series.
Sunday 14th August
Amazing Animal Journeys with Chris Packham
BBC wildlife expert Chris Packham brings his first book for children, his non-fiction, Amazing Animal Journeys, to the Book Festival. This wonderful new book from Chris takes you around the world discussing migration.
Monday 15th August
Kate Greenaway Medal-winning illustrator Jim Kay discusses his breathtaking full-colour illustrated edition of Harry Potter, and the challenges he faced.
Saturday 20th August
Daring Quests with Baxter the Giant Beetle
M G Leonard will be talking about the first of her new hilarious yet heart-rendering trilogy, Beetle Boy, and will then meet some real life beetles over at the Story Box.
Saturday 27th August
Challenging Stigmas with Deborah Malcolm
Join author-illustrator Deborah Malcolm as she explains why she decided to create Meh, a wordless picture book following one boy's journey through depression.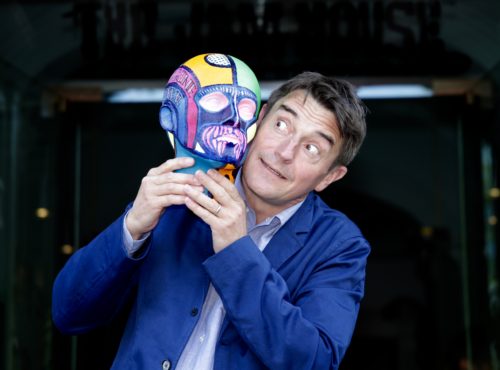 Adults
Saturday 13th August
Geoff Dyer presents a new book of travel writing, White Sands: Experiences from the Outside World, featuring his droll, cantankerous, often laugh-out-loud musings on visits to places as far-flung as Beijing, Mexico and French Polynesia
Sunday 14th August
Gavin Francis on The Man Who Mistook His Wife for a Hat
Award-winning author and local GP Gavin Francis explores The Man Who Mistook His Wife for a Hat by neurologist Oliver Sacks.
Thursday 18th August
Open Book on the Poetry and Fiction of Jackie Kay
Marjorie Lotfi Gill and Claire Urquhart from Open Book, a charity that organises shared reading groups, look at the poetry and fiction of new Scottish Makar Jackie Kay, exploring racial and sexual identity.
Friday 19th August
Spanish-Argentine writer Andrés Neuman explores Don Quixote by Miguel de Cervantes.
Thursday 25th August
Maggie introduces to new and acclaimed novel, This Must Be the Place, her most insightful yet. The story of a man coming to terms with the death of a woman he loved 30 years ago is a wise, rich and intimate portrait of the complexities of human relationships.
You can log on to the Book Festival website to have a look at what is on this August in the Charlotte Square Garden. Tickets will go on sale in the Roxburghe Hotel on Tuesday 21 August 2016 at 8.30am and the website will go live then too.
Be prepared!