Planning
Shetland Ponies at Musselburgh 
Scottish Parliamentary Elections 2016
Edinburgh International Festival – tickets on general release now
Friends of the Meadows and Bruntsfield Links
Scottish Power have lodged an application for student housing as part of a mix on their site at Dewar Place :
6/01929/PAN 

|

 

Mixed use development including office (Class 4), hotel (Class 7), retail (Class 1), food and beveridge (Class 3), education (Class 10), flats and student accommodation and enabling development including deck construction and access from Dewar Place, Canning Street and Western Approach Road. 

|

 

2 Dewar Place Edinburgh EH3 8ED
Sign up here for a daily email from The Edinburgh Reporter

Next Sunday at Musselburgh Racecourse they have got a real family day out when the racing will start with Shetland Pony races!
You still have time to win a family ticket for the day out in our competition
here
. The ticket includes entrance to the event and ice cream from 
S.Luca
, the family  ice cream business based in the Honest Toun since Luca Scappaticcio set out from his home in Cassino, Italy destined for a life in Scotland.
The five main political parties are today expected to focus their election campaigning on their policies to tackle climate change.  The parties will compete to demonstrate that they are the ones to be trusted by the voters with the vitally important job of delivering on Scotland's climate commitments and securing the benefits of a low carbon economy.
This 'Climate Day' will also include a special online climate debate hosted by the Stop Climate Chaos Scotland coalition. This will feature candidates from the five parties facing questions from both a live audience and viewers at home via videolink and social media.
Stop Climate Chaos Scotland Chair Tom Ballantine said : "It is testimony to the Scottish public appetite for action that the parties are today focusing their campaigns on how they will tackle climate change.
The parties understand that Scotland's people will benefit from the jobs and opportunities created by moving to a low carbon economy.
"The next Scottish Parliament, whatever its political make up, must ensure that delivering on the Climate Act is at the top of their agenda.
"We are already seeing the impacts of climate change with record breaking temperatures each year and extreme weather events like storms and flooding.  Action to cut carbon emissions is needed urgently. The parties' determination to show that they are the ones to be trusted with this task will, we hope, drive transformative action in the next five years.
"By ensuring every home is a warm home, transforming agriculture and increasing the options for cleaner, greener transport we can meet our national targets and, with support for those most affected by climate change in the poorest countries, do our fair share at home and abroad.
The climate debate will take place in Edinburgh tonight and will be livestreamed online at bit.ly/online-debate
The event will be chaired by writer, journalist and broadcaster, David Torrance and the panellists will be
• Sarah Boyack, Environmental  Justice Spokesperson for Scottish Labour Party
• Mark Ruskell, Environment Spokesperson for Scottish Green Party
• Ben MacPherson, SNP candidate for Edinburgh North & Leith
• Ettie Spencer, Liberal Democrats candidate for East Lothian
• Jeremy Balfour, Scottish Conservative candidate for Midlothian North and Musselburgh
Mr Ballantine explained:
"Tonight's online debate will see the five candidates grilled on how they will deliver on the climate policies Scotland needs. The candidates will set out their respective stalls as to why their climate plans are deserving of your vote in just a few weeks time."The interactive nature of the event means it is an opportunity for everyone with an internet connection to ask the climate question that matters to them.  We've been gathering them in advance and people want to know what changes the parties will make in areas ranging from renewables to cycling infrastructure and reducing food waste. You can still submit yours now using Facebook, Twitter or through the SCCS website."
 Over the weekend the first of the general release of tickets for Edinburgh International Festival got underway, and just under £500,000 were sold on the first day.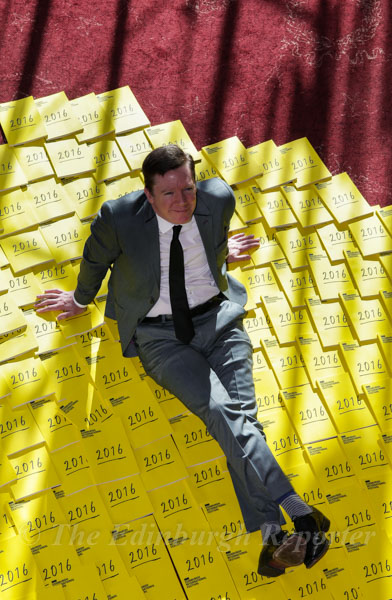 Whether you are off to see Australia's Barry Humphries, ballerina Natalia Osipova, Edinburgh's Mercury prizewinners Young Fathers , Mogwai or the Orchestra dell'Accademia Nazionale di Santa Cecilia, the Gewandhausorchester Leipzig, the Rotterdam Philharmonic Orchestraand the Russian National Orchestra, with soloists including Daniil Trifonov, Maxim Vengerov and Mikhail Pletnev it is all there waiting for you now.
This year's International Festival runs from Friday 5 to Monday 29 August, welcoming 2,442 artists from 36 nations to perform in Scotland's capital city.
Tickets can be bought online now at eif.co.uk, by calling 0131 473 2000 and in person at Hub Tickets, Castlehill, Edinburgh EH1 2NE.
The Convener of Friends of the Meadows and Bruntsfield Links Heather Goodare has issued an invitation to everyone to come along to their AGM, and has also explained that they need a new Treasurer.
Dear Friend

Our AGM approaches (7.30 pm on Friday 17 June at the Croquet Club) at which we shall need to elect our officers and trustees for the coming year.  Our speaker at the AGM will be Ian Murray MP.

Unfortunately Ron Carr, who has served us all excellently during the past year as Treasurer, has to step down at the AGM, as his Rugby commitments leave him no alternative.  We will soon be circulating the year's accounts for your approval.  But more importantly, we should be very grateful if one of you could volunteer to take over from Ron.  NB you do not have to be an accountant to do this job: the accounts are independently examined by someone suitably qualified to do so.

If you need to discuss with Ron what the job involves, please contact him directly via email (

ronc1@btinternet.com

)or phone (077485 39445).  Any out-of-pocket expenses will be paid.

We should be most grateful for any help you can offer.

Best wishes

Heather Goodare

Convener, FOMBL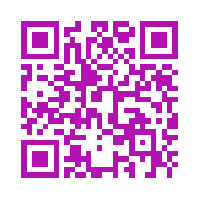 If you are reading this article in print and would like to visit The Edinburgh Reporter website then simply scan the QR code here with a smartphone or tablet.