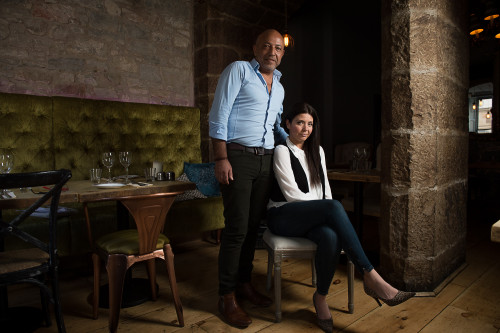 We all rave about food pairings and wine with food, but what better pairing can you get than a father and daughter running restaurants together?
Dean and Layla Gassabi run Maison Bleue in Victoria Street together and now they plan to bring a touch of Paris to Morningside with their new restaurant opening on Morningside Road in April. They are still putting the finishing touches following an extensive refurbishment, in what will be the first extension of the Maison Bleue brand from the Old Town.
The pair have run a very successful restaurant there for 18 years, but are now branching out.
58 year-old Dean said: "This is a major investment for us and comes just a year after the extensive refurbishment of our Victoria Street restaurant – which is a real sign of our confidence in the Maison Bleue name and brand.
"We have been looking around for a considerable time to find the right venue and were keeping a particularly close eye on Morningside. When this opportunity came on the market we knew it was perfect for us."
The imminent opening in Morningside has the area buzzing.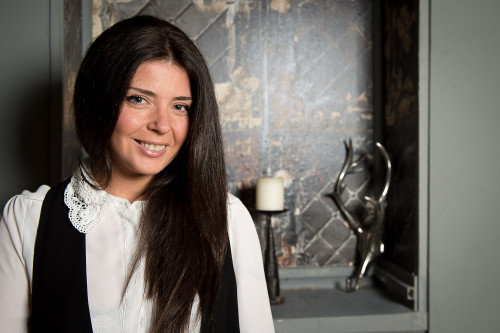 Layla added: "The number of people who have been stopping by and asking when we are opening is amazing. They can't wait for us to launch, which is a great early sign that we have chosen the ideal location.
"While Le Bistrot will me unmistakably part of the Maison Bleue family, it will be different and distinctive in its own right.
"We have space outside for tables and chairs for that real sense of Parisian café culture, so really want to see people making the most of that, particularly as we'll be serving Saturday and Sunday brunch.
"The menu will be focused on bistro-style food and we'll be encouraging guests to sit outside and enjoy a café noir, croissant, croque monsieur or a small draft beer in the French fashion, biere a la pression."
The menu is still under wraps but will include traditional French with elements of Maison Bleue's colonial specialities from North African, Creole and Vietnamese cuisine often with a Scottish twist.
The duo's Victoria Street establishment was extensively refurbished in 2015 costing around six figures. The renovation exposed brickwork, introduced LED lighting, neon signs, velvet boudoir seating and mismatched chairs. They also use an eclectic mix of vintage and Victoriana crockery.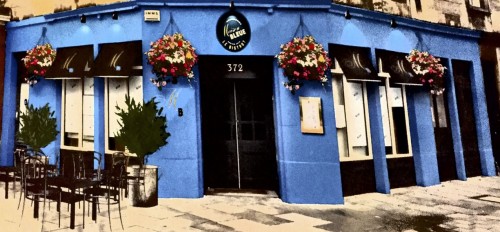 Le Bistrot will have 45 covers and outside seating, and in a nod to the original restaurant there will be exposed brick, Moroccan Jardin Majorelle colour palette and a candlelit atmosphere.
The family have many ties with the Morningside, not least since Layla was born in nearby St Clair Terrace and is a former pupil of George Watson's College. It means the Gassabis are well aware of the differing tastes and demands a Morningside clientele will expect.
As well as a keenly priced set lunch menu and weekend brunches Le Bistrot will offer customers the option of afternoon tea, a pre-theatre menu, and both an a la carte and set dinner menu.
Dean added: "Morningside and Bruntsfield have developed a great reputation for quality pubs, gastropubs, cafés and restaurants.
"We saw an opportunity for a quirky French bistrot and decided that this is exactly what the neighborhood needs. The added bonus of being the wee sister of Maison Bleue is that we come with 20 years of culinary success behind us.
"We are really looking forward to opening, to extending the reach of Maison Bleue and to becoming a valued member of the Morningside community."
Photos © Wullie Marr