A self-portrait by the late David Bowie was sold today by Lyon & Turnbull for £22,500, which was seven times the original estimate.
The new owner is in films but wished to remain anonymous. He seemed happy with his purchase however and said: "I am a lifelong fan and am more than delighted to now own a piece of original art by David Bowie. The first album I ever bought was Aladdin Sane, released in 1973. He was, in my opinion, the greatest artist who ever lived, he will be greatly missed."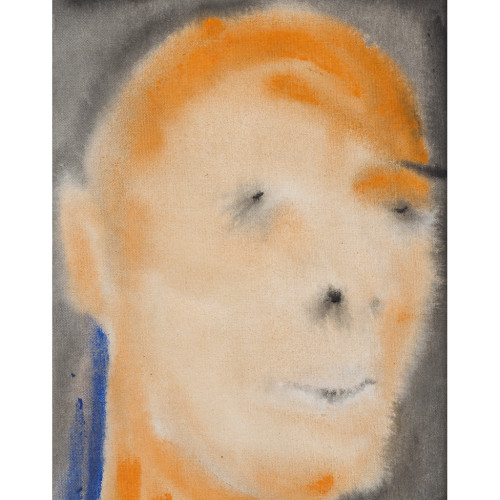 Bids came in over the phone from Canada and Monaco following publicity in the run up to today's auction.
Charlotte Riordan, Picture Specialist at Lyon & Turnbull, said:  "This is a great result, it is always hard to put an estimate on a work of art of this nature and we had tremendous interest in the painting from around the world, with bidders on the telephone, online and in the saleroom."
The art work was philanthropically donated by Bowie to a large fund-raising exhibition called 'ARTAID '98', held at the City Art Centre in Edinburgh in that year.
Here his work was hung alongside artists including Craigie Aitchison, Howard Hodgkin, Gilbert and George and Ken Currie.
Bowie, perhaps aware that his legacy as a musical genius was likely to forever overshadow his output as a visual artist (or for that matter, as an actor), he seldom exhibited his artwork and his last solo show was in the 1990s.
Examples of his Berlin-era portraiture were featured in the 2013 blockbuster exhibition 'David Bowie Is' at the Victoria and Albert Museum in London, where they received critical acclaim in their own right.