On the closing night of their month-long tour (a jam-packed schedule of dates all over the UK including Edinburgh's Electric Circus) I caught up with Eliza and the Bear to find out about the forthcoming album and life on the road.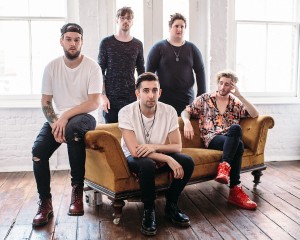 JS: How is the tour going?
EB: Really well thanks! We've seen a massive increase of people coming out to shows and having a sing along!
That's great! Who was the best crowd on this tour?
That's a tough one, to be fair. Exeter had a pretty special crowd from start to finish. The venue sold out pretty early on and everyone was buzzing from when the doors opened.
That must have been a great atmosphere. What's been your weirdest fan moment?
Weirdly enough we hadn't had that many crazy moments until that Exeter show. I had a girl come up to me and actually ask if it was okay to propose. We swapped rings for a couple of hours. It was very romantic.
How do you spend your time between gigs? Does it get a bit tiring or is that where you get your inspiration for new songs?
We do a lot of writing when we are at home but on tour we don't really get much time. Especially on this tour we haven't had many days off, so the ones we do get are usually spent sleeping or having a little go at five-a-side.
Does the pressure mount to change your material as you move forward to keep it fresh? Does that happen naturally?
That just happens naturally. We really don't think to much about constantly being fresh as such. We just keep our heads down and write music that we enjoy hearing.
How did Eliza and the Bear begin?
We all live within 15 minutes of each other down in Essex and were playing in bands together. Weirdly it ended up being us five who just didn't want to give up writing music and playing live, so we got together with no intention of doing much. Things started escalating and here we are now!
Can you describe your band in a sentence for those who haven't discovered you yet?
No-one in this band is called Eliza.
Nice tip. You seem to have quite a 'big band sound' (thinking Arcade Fire/Of Monsters and Men) and the tracks are quite anthemic – do you have additional musicians on stage?
We would love to have strings and brass live on stage to recreate the sound we make in the studio but unfortunately we can't afford to bring people out. In the future it's definitely something we want to look into. For now it's just us five but keep your eyes peeled!
Noted! How much is your music influenced by other bands that you all love?
I think that our influences subconsciously seep into our writing process. We all have common bands and artists that we're into then we kind of dive off into our own i-pods. The writing process is just all of us in a room jamming ideas or riffs that we like the sound of.
What is the hardest part about what you do?
Sharing Travelodge rooms every evening. Some of the guys' hygiene is a bit questionable so at times it can get a little tough.
I can imagine – what keeps you going?
People buying tickets to our shows and singing along.
The Bulmer ad was a pivotal moment – how have things tangibly changed since then?
It really put that track out to a lot of people. I think people know that song but don't necessarily know that it comes from us. Now whenever we play it in the set you see people's faces as they realise they've heard it before.
That must be a rewarding moment! What's the plan from here? 
The album is out on April 8th and we are looking to do some special shows around that. Then after that were looking to have a summer full of festivals!
I'm sure our readers will want to keep an eye on that! And for my last question (because I have to ask) – Have you tried haggis yet?
Its so, so weird that you ask that because I genuinely tried it for the first time yesterday. I actually quite enjoyed it! Kind of like a rich stuffing.
The band's new hit, It Gets Cold, is taken from their eponymous forthcoming self-titled debut album, due for release on 8 April on Capitol Records. The album also includes the broody string-laden 'I'm On Your Side' and the commanding force of 'Oxygen', plus fan favourites that have long been part of the band's live set, among them 'Brother's Boat', album opener 'Friends' and 'Upon The North'.
'It Gets Cold is about returning back home after an inconceivable amount of time. It's about the things you will miss being away from home and the moments in time you miss whilst at home reminiscing. It's about the romanticism of memories. Lyrically I think It Gets Cold focuses on the journey itself more than the destination, it covers the dangers that you may face, but also the courage you will find in the face of adversity.' James Kellegher, lead singer Eliza and the Bear.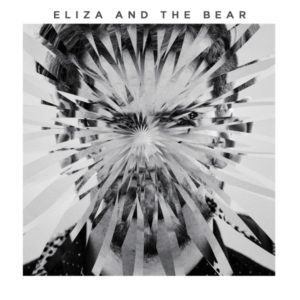 http://www.elizaandthebear.com/
https://twitter.com/elizaandthebear
https://www.facebook.com/elizaandthebear