A new £100,000 Italian restaurant has just opened in Tollcross.
Stefano and Maria Molfino's new venture is Rigatoni's at the King's, a sleek glass and marble eatery just yards from the King's Theatre.
The couple already own one other trattoria, the original Rigatoni's in the city's south side, opposite the Queen's Hall.
Naples-born Stefano said: "Already our customers are referring to the two restaurants as Rigatoni's at the Kings and Rigatoni's at the Queens, which is brilliant.
"The original Rigatoni's is hugely popular and customers love the casual dining feel which is based on the informal trattorias and pizzerias of Napoli.
"With the new Rigatoni's there is a much sleeker and more sophisticated feel. We are looking to create an enhanced – but still totally genuine – Italian dining experience with a broader menu which includes many fish and meat dishes, as well as pastas and pizzas."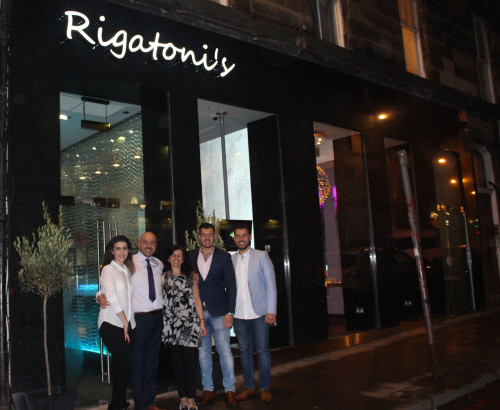 The business is a true family affair with Stefano and wife Maria, who have been married for 26 years, taking charge of Rigatoni's at the King's, while their children Adriano, 24, Valentino, 22 and Cinzia, 17, are taking over the running of the south side pizzeria.
Although the restaurants differ in terms of style, an authentic Italian taste can be found in both with traditional Italian ingredients being imported from Naples while all other ingredients, including meat and fish, are locally sourced.
Stefano, who specialises in cooking traditional Italian pastas and pizzas from his family's recipes, said: "We want to give our customers a real taste of Italy, while also reflecting the very best of Scotland's larder.
"So, while we import all the Italian essentials, such as olive oil, wine, beer, Italian cider, cheese, ham, and tomatoes, we also used the best locally sourced fish, meat and vegetables wherever possible."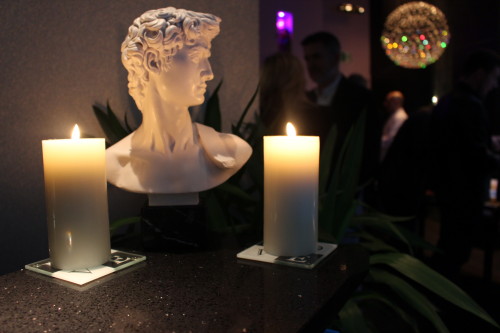 Already emerging as one of the most popular dishes on the new restaurant's menu is the Frittura Mista, a lightly battered sea food platter with much of the fish coming from local suppliers.
Stefano added: "We've only been opened a short time but already it has become our signature dish and is proving extremely popular with the customers. Everyone who has tasted it once has come back to have it a second or third time.
"We are really excited to be able to offer our customers a slightly different taste of Italy in our new restaurant and hope they enjoy it as much as they enjoy our food at Rigatoni's by the Queen's."
Rigatoni's by the King's is open Tuesday to Sunday with a three course meal and wine being available for around £30 a head in the evening, and exclusive lunch and pre-theatre menu deals.
For more information you can visit the website  or have a look at their Facebook page here
Twitter: @Rigatonis1