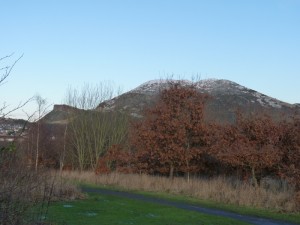 From flood to frost. Last week we were all talking about the floods. This week we've had the first serious snowfalls of the winter. From my east-facing window I see Arthur's Seat dusted in snow. From my west-facing window I see the Pentland Hills glistening white.  The ski resorts up north were busy at the weekend and even the Borders had an inch or two of snow.
The government – central and local – have been digging out their cold-weather plans, just as last week they were telling us about their flood prevention schemes. It's remarkable how quickly, after a flood, a government minister like Aileen McLeod can come up with 42 flood prevention schemes costing £235m.
The news on the economy has been as chilling as the weather. BP announced that 600 jobs are to go at its Aberdeen headquarters as the oil price dropped  below $30 a barrel.  Another oil firm Petrofac is to cut 160 jobs.  Down in the Borders Hawick Knitwear is making 100 workers redundant.  In Dundee, the Flint packaging and printing plant is threatened with closure and the loss of its 117 jobs. As I write, frantic efforts are being made to find a new buyer for Tata Steel's two rolling mills in Lanarkshire where 270 jobs are at stake.
In all the Scottish economy recorded a growth of only 0.1 per cent in the third quarter of last year. This takes us to an annual growth rate of 1.7 per cent, well behind the rest of the UK at 2.1 per cent.  Manufacturing is not doing well, even the large service sector is sluggish and construction has only been kept buoyant by big public sector projects like the new Forth bridge.
The only bright spot this week was the £33m won by a Borders couple in the National Lottery. They said they planned to spend some of it helping flood victims in their home town of Hawick.
One big freeze which looks like it's nearly over is the Council Tax freeze. Moray council has put its head above the parapet and is thinking of defying the SNP flagship policy and raising its local tax by 18p in the pound. It would mean the average household paying £200 more each year but council leaders say that's necessary to avoid catastrophic cuts in services.  We'll now have to see if the full council agrees to the plan and whether it is followed by other independent-minded councils.  In any case, all the political parties are expected to suggest changes to local taxation in their election manifestos.
I know we shouldn't welcome the death of any man. But I am glad that the demented, scheming, twisted-face, evil, child-murderer Robert Black is dead. He has shamed Scotland and mankind. Over a wicked career as a van-driver in the 1980s he abducted and murdered four schoolgirls in different parts of Britain and was about to be charged with a fifth murder.  Justice finally caught up with him in 1994 and he was serving multiple jail sentences in Northern Ireland when he died at the age of 68.
At the other end of the human scale, the death of the rock-star David Bowie was marked in Scotland by a curious rendition of his "Life on Mars" by the organist at Kelvingrove Art Gallery Christopher Nickol. His tribute to Bowie has been watched on the internet by an estimated two million people.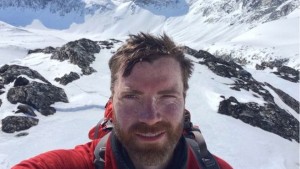 Finally, let me sing the praises of a real local hero. Luke Robertson (30) from Edinburgh has become the first Scot to complete a solo, unsupported trek of 730 miles from the edge of Antarctica to the South Pole.  It took him 39 days, facing temperatures of minus 50 C and winds of up to 100mph.  He's raised £48,000 in sponsorship for the Marie Curie cancer charity which he says helped him so much when he was recovering from surgery for a suspected tumour on the brain.
Welcome back Luke to a "warm" Scotland.