Vote for the face of the new £10 note
The Big Issue #VendorWeek
Edinburgh Apps
Hibs were superb
The Edinburgh Ceilidh Club 
The Royal Bank of Scotland has today announced that James Clerk Maxwell, Mary Somerville and Thomas Telford have been shortlisted to appear on its new polymer £10 note, set to be issued in the second half of 2017. The final decision will be made following a public vote running from tomorrow 1 February  to Sunday 7 February.
The nominees
More than 400 people got in touch to nominate an historical Scottish figure who they felt had made a significant contribution in the field of science and innovation.
Of the 128 different nominees, three have been shortlisted and one will be chosen by the public to appear on the Royal Bank of Scotland's new £10 note.
–          James Clerk Maxwell , Physicist (1831 – 1879)
A pioneer of electromagnetism, James Clerk Maxwell's discovery of the unified theory of electricity and magnetism directly led to the application of electromagnetic radiation. Einstein considered Maxwell to be his hero and the greatest physicist since Newton whilst his findings were described as "the most significant event of the 19th century" by fellow physicist Richard Feynman.
–          Mary Somerville, Scientist, Science writer and translator (1780 – 1872)
At a time when women's participation in science was strongly discouraged, Mary Somerville was a true pioneer and was jointly nominated to be the first female member of the Royal Astronomical Society in 1835. Somerville's writing influenced James Clerk Maxwell and John Couch Adams with her discussion of a hypothetical planet perturbing Uranus leading Adams to look for and discover Neptune.
–          Thomas Telford, Civil Engineer (1757 – 1843)
Known as the 'Colossus of Roads', Thomas Telford built over 1,000 miles of roads in his lifetime and became the first president of the Institution of Civil Engineers. In his native Scotland, Telford designed numerous infrastructure projects such as the Caledonian Canal and the Telford churches, as well as harbours and tunnels.  Much of his work remains in use across the UK to this day.
The voting process
Voting for the final decision opens at 09.00 tomorrow and closes on Sunday 7 February. It will take place on the Royal Bank of Scotland's Facebook page – www.facebook.com/royalbankofscotland – where images of each of the nominees will be posted along with biographies to help people make up their mind. The portrait with the most 'likes' will be chosen to feature on the new £10 note.
Who are you voting for?

This week is #VendorWeek for the Big Issue which means that some notable people get the chance to try their selling skills out on the streets of Edinburgh.
This year in Edinburgh the celebrity vendors will be:
Lorna Jack, The Law Society of Scotland, 12-1pm SPONSOR ME
Duncan Osler, Chair of Social Enterprise Scotland, 12-1pm SPONSOR ME
Cally Russell, Mallzee,  1-2pm SPONSOR ME
Geoff Aberdein, Aberdeen Asset Management,  1-2pm
On Thursday they will be out on Princes Street selling the papers.
The events in London, Glasgow, Edinburgh, Cardiff, Birmingham, Leeds, Liverpool, Manchester, Sheffield and Stretford aim to boost Big Issue sales at a traditionally quiet time of year, as well as raising awareness of issues around homelessness and raising money to support INSP.
Guest vendors will also be sponsored, raising money for INSP's poverty-reduction work around the world. You can sponsor the team here.

The City of Edinburgh Council is to allow competitors in the Edinburgh Apps competition complete access to council data. Yes it may sound unlikely but it is true!
Next weekend on Saturday and Sunday 6 & 7 February 2016 there will be a design workshop weekend to develop ideas for improving the lives of citizens and visitors.
This year the theme is Health and Wellbeing and the end result should include apps, websites and other digital tools to benefit the public.
After the initial weekend there is a period of five weeks for the entrants to work up their ideas before a judging event on 13 March.
Councillor Frank Ross, Digital Champion, said: "EdinburghApps has proved a worthwhile and successful event since launching, leading to the development of a range of creative and innovative solutions.
"I am pleased to see Health and Wellbeing as the focus of this year's event, which is a priority for city, and look forward to seeing some of the ideas to result from the forthcoming challenge."
Winners of EdinburghApps, which is open to all tech and design SMEs and start-ups, academics and interested parties, will be offered business support and the opportunity to work with the Council to develop their concept.
The annual event, which was first held in 2013, supports the Council's Open Data strategy and has generated a number of successful products since launching.
These include Recycling Edinburgh, a location app for finding recycling facilities around the city, and Neatebox, a mobile tool which allows visually impaired people to activate street crossings from their smartphones.
Apparently Hibs were truly great yesterday and reached the League Cup Final. So now you have to read more about how that happened.
Fancy a new way of keeping fit?
Then try ceilidh dancing. The Edinburgh Ceilidh Club have told us about their schedule for this week:
On Tuesday we have the ceilidh club @ Summerhall where we have the Matthew MacLennan ceilidh band. Tickets are £6 on the door or in advance from www.edinburghceilidhclub.com/tickets opening with everything kicking off at 8pm.
Then on Friday we have the ceilidh club with Teannaich ceilidh band at a new venue, La Belle Anglele at 11 Hasties Close just off Chamber Street. Doors open just before 7:30pm with dancing starting shortly after that and tickets are £10 online or we will also have some for sale at the Edinburgh Ceilidh Club on Tuesday.
Coming up over the next few weeks we have:

Tue 9th Feb: Scott Leslie ceilidh band at Summerhall

Tue 16th Feb: Pentlands ceilidh band at Summerhall

Tue 23rd Feb: Hotscotch ceilidh band at Summerhall

Tue 1st March: John Carmichael ceilidh band at Summerhall

Friday 4th March: Teannaich at the Assembly Roxy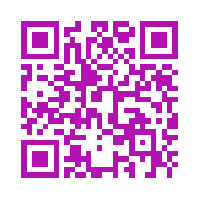 Sign up here for a daily email from The Edinburgh Reporter !
If you are reading this article in print and would like to visit The Edinburgh Reporter website then simply scan the QR code here with a smartphone or tablet.