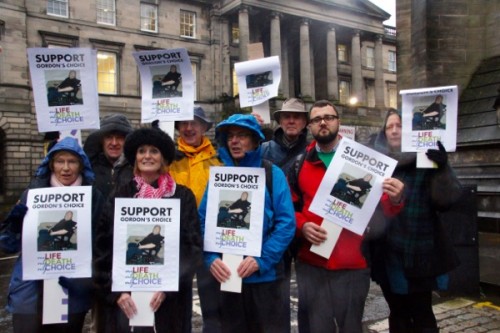 Gordon Ross is confined to a wheelchair and has complicated health issues including Parkinson's disease. He is unable to feed or dress himself and feels that he may wish to end his life at some point.
Ross a former Treasurer with Humanist Society Scotlandhas begun a court process to make the Lord Advocate issue guidance to those who might help him. He wants to ensure that in certain circumstances they would not be charged with either murder or manslaughter.
The case was already heard by the Court of Session where Lord Doherty rejected his application and today marks the beginning of a two day appeal being heard by three judges.
Mr Ross was unable to be in Edinburgh personally but we spoke to his supporters about the case and why it is so important.
The Edinburgh Reporter News from Phyllis Stephen on Vimeo.