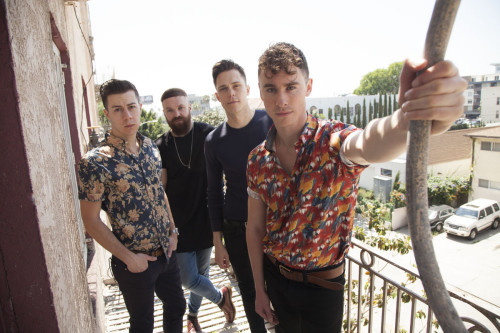 There's nothing that can be done to make Don Broco's sound any more appealing to their young, and quickly growing, fanbase.
But for some of us their clean-cut, sugar-coated mix of assorted pop punk may become hard to swallow after an hour of predictable, wearisome so-called rock.
Don Broco's most recent album Automatic exhibited nothing fresh about the four-piece. Their studio work sounds precisely like their live performances – albeit on the night, the sound guy isn't having a great one with the bass deafening the rest of the onstage elements.
The gift is in their stagecraft, where the acquiescent crowd do anything the magnetic Rob Damiani requests. The rest of the band are not standing still or keeping quiet either, as they use the Liquid Room stage as if it is the (significantly larger) Brixton Academy – a venue they will play later this month.
Their earlier uproarious songs that experiment with a heavier tone deal with more erratic crowd participation. These are perhaps a bit turbulent for Don Broco's style of music, but Damiani's demands are clear – he wants chaos during the show, and he gets it.
Visually, they are a compelling watch full of vigour, but the music is regurgitated pop-punk with very little variation. In fact, their musical live performance could easily pass for studio versions. That can be a positive thing, but when it is so clean and every element is replicated on stage, there is a lack of live originality. Even Simon Delaney's acoustic parts are performed with an acoustic guitar on a stand while an electric guitar is around him, with pedals which could be used instead.
They are a hugely fun, jovial band with the infinite energy of the young child in them, but the difference here is that they're not going to tire out any time soon with their most recent album, Automatic, going to number three in the UK charts.
But for the music fan who doesn't want to lose their mind at a Don Broco show, it's going to be an uncomfortable experience.