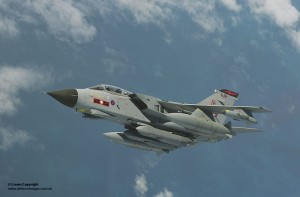 So the season of Advent begins with RAF planes from Lossiemouth flying off to bomb so-called Islamic State targets in Syria.  It has the uncomfortable feeling of the start of another major war.  The First Minister Nicola Sturgeon told the Scottish Parliament she was "deeply troubled" by the vote at Westminster to broaden the bombing campaign against IS.  There was no overall strategy, she complained, no exit plan and it was against the wishes of the overwhelming majority of Scottish MPs.
All but two of Scotland's MPs voted against the bombing. This puts Scotland at loggerheads with the rest of the UK which I guess is why there was no dissent among the 56 SNP MPs, unlike in other parties.  But I guess too there was a widespread feeling among them that this was the start of another British imperialist war.
I think myself that is unfair.  The Islamic State is, as David Cameron says, a terrorist group of "Medieval monsters." Everyone in the world – or at least all countries who signed up to UN resolution 2249 believe "all necessary measures" should be taken to stop their terrorist activities and "eradicate" their bases in Syria and Iraq.  How else, in the immediate future, is that to be done but by bombing and then sending in troops on the ground? Ideally, someone else's troops.
Everyone agrees there needs to be a political solution to the troubles of the Middle East. But that's a long-term process and it's dependent on the defeat of IS, or at least an end to its Medieval activities. Cutting off IS's funds and arms supplies are other obvious solutions but they are uncertain and would take time. Those against the bombing also argue we should instead be creating safe havens but there's already a huge humanitarian operation in the region and Europe is taking in thousands of refugees.
I find myself wondering why we have become so obsessed by the bombing of targets in Syria.  We're been doing it in Iraq for months without a similar fuss. I suppose it's a kneejerk reaction to the dreadful killings in Paris last month – just as the "war on terror" was a kneejerk reaction to the New York and London terrorist attacks.  And there's also a certain macho fascination with those sleek grey war planes and the satisfying image they give of a modern sophisticated Western world whose technology can wipe out the Medievalism of less advanced states.
The more we bomb IS, of course, the more we annoy their wasps' nests in the West.  And it's therefore a fortunate co-incidence that Scotland's new Chief Constable – appointed this week – should be a senior officer from the UK National Crime Agency.  One of Philip Gormley's first tasks will be to make sure our anti-terror planning is up to speed. He will be the man who handles any terrorist incident.  He is also the outsider who will have to sort out the mess Police Scotland has got into over the handling of 999 calls, stop-and-search policy, armed patrols, local accountability, VAT payments and a very tight police budget, which incidentally includes his salary of £212,000 a year.
It's been an unfortunate week for the Forth Road Bridge.  A routine inspection found a fault in one of the steel brackets under the south-bound carriageway. The carriageway was closed immediately and a three-mile long backlog of traffic built up on either side of the Forth as only one side of the bridge could be used.  Worryingly, engineers later found eight other similar faults and, as I write, the bridge is still confined to a single lane in each direction.  It's a blow to the pride of this middle aged bridge, particularly as its older brother to the east is still going strong after 125 years and to the west its younger brother is quickly growing beside it.
Where is the next generation of jobs to come from ? It's  question that often troubles me and it's troubled Sir Ian Wood, the Aberdeen oil tycoon, enough for him to put £25m of his own money into a project to pump-prime those jobs of the future.  With his own industry shedding jobs by the barrel-load, he's formed a new agency, Opportunity North East, which will invest money in the bio-sciences, the food processing industry, farming and tourism.  Brilliant. Let's hope other investors follow his lead.
Finally, let's go over the sea to Skye and back a few years, 170 million years to be exact. This was a favourite place for dinosaurs at the time and scientists from Edinburgh University have been following in their footsteps.  What look like small rock pools on the Trotternish peninsula have turned out to be the footprints of creatures 20 metres long and weighing 10 tonnes.  The team from Edinburgh are now analysing hundreds of these footprints and working out exactly which species of dinosaurs lived here. They almost certainly include brontosaurus and diplodocus.
In this week of crucial climate change negotiations in Paris, Scotland's Jurassic Island is reminding us that however big and mighty you are, complete extinction is always a possibility.