Mixed fortunes for Ladies at Stirling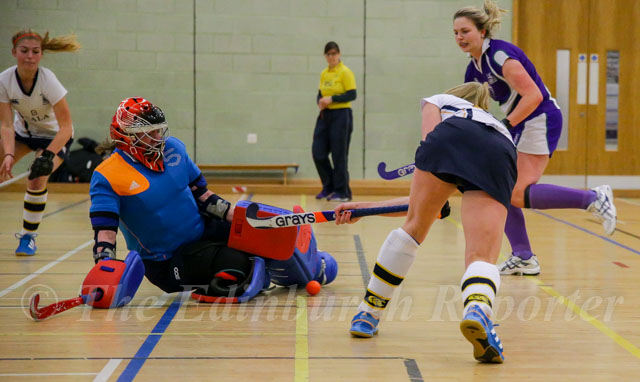 Scottish Hockey's Women's National Indoor League played their second round of matches at Stirling's Forthbank Sports Complex at the weekend.
Both teams played two matches in the, not quite Round-robin, set-up, with CALA winning one and losing and Inverleith losing both.
The first match involving the teams was against each other and, in the nature of indoor hockey, it was a fast and furious affair right from the start.
CALA took and early lead with an Amber McNeill penalty stroke on the five-minute mark, but despite dominating play, some goalkeeping heroics from Inverleith's, Vikki Hansen, kept the score to 1-0 at the break.
A second goal two minutes into the half from open play was scored by CALA's Lucy Lannigan, before Inverleith's Carly Bissett pulled one back for the North Edinburgh side with a well taken penalty corner.
However, a third goal 9 minutes from time, via a second penalty stroke – this one from Amy Costello – was enough to see CALA home to the tune of 3-0.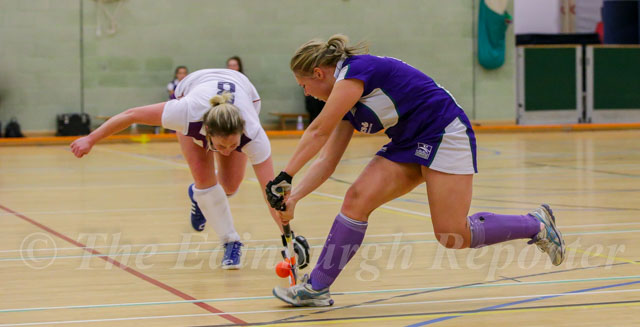 Inverleith's second match, just less than an hour later, was against Aberdeen's,  Bon Accord, who, earlier in the day had gone down 8-0 to western Wildcats.
Once again, Inverleith were under the cosh from the opposition as Bon Accord's Milly Merry scored after five minutes from open play.
Inverleith managed to hold the fort for the rest of the half, Vikki Hansen once again being called on the keep the ball out of the net, and forced a fine save from Bon Accord's keeper late in the half from a penalty corner.
Five minutes into the half, however, Bon Accord went two goals up when Nik Davidson sent the ball behind the charging Hansen from a penalty corner.
A third goal less than five minutes later from another penalty corner, this time Ruth Cox 'nutmegging' Hansen on the edge of the 'D', sealed the match for the Aberdeen side.
CALA's second match was played later in the day and they went down 6-2 to Western Wildcats.
The weekend's games now leave CALA in fifth place in the Div. 1 table with three points and Inverleith at the foot, still to get off the mark.
Images from the matches will appear here over the next few days.