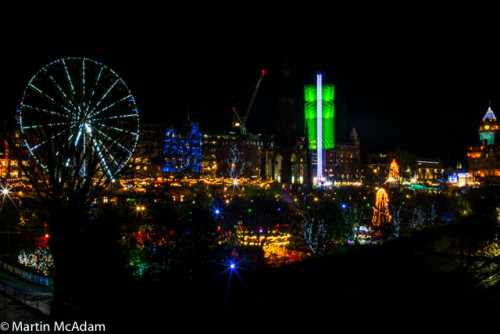 Police searching for witnesses
Star Wars tonight!
Royal High School plans for music school
White Christmas
Book now for January

Police in Edinburgh are investigating a serious assault at Lola Lo nightclub, 43B Frederick Street, Edinburgh on Sunday 27th September 2015.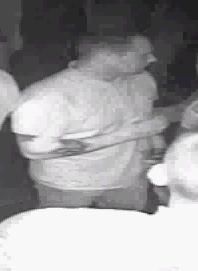 The incident occurred at around 2 am whereby a 39-year-old man was injured and required hospital treatment.
Detectives have now released images of a man whom they wish to trace in connection.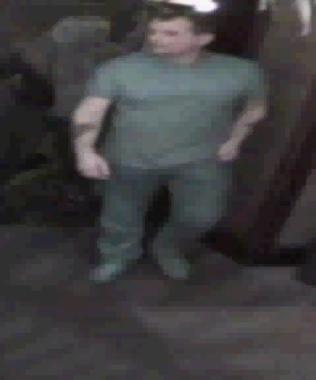 The male is described as  white, 30-40 years old, 5'8 to 5'11, medium build, short dark receding hair, tattoos on both forearms and on his right upper arm. At the time of the incident, he was wearing a collared t-shirt, dark jeans and dark shoes.
Detective Constable John Dunn said: "The victim was on a night out with friends when he was attacked.  He suffered a painful facial injury as a result of this incident and police have been conducting inquiries including viewing CCTV footage from in and around the Frederick Street area.
"The man in the images is believed to be of significance to our investigation and anyone who can assist in tracing him is asked to come forward.  Similarly, we would ask this person to get in touch with police himself to help with the investigation"
Anyone with information can contact Police Scotland on 101, or Crimestoppers in complete anonymity on 0800 555 111.
Star Wars fans who can't wait another minute to see the hotly anticipated new movie will be flocking to the Odeon Cinema, Fort Kinnaird, on Wednesday night for the Midnight opening.
Star Wars: The Force Awakens is shaping up to be one of the most hotly anticipated films ever, with fans hoping it will deliver the excitement of the original movies which started in 1977.
The Odeon at Fort Kinnaird is marking the occasion, promising goodie bags for fans who dress up, as well as photo opportunities with the Fort's own droids.
There will also be a Star Wars quiz and raffle to raise money for Odeon charities Variety and the NSPCC from Wednesday through to Sunday, with the chance to win a very limited number of the official movie posters.
Plus the dark lord himself Darth Vader and one of his terrifying Storm Troopers will be on site at the shopping centre on Friday 12-4pm, where they will be visiting Game, Ed's Easy Diner and Smyth's, as well as The Odeon.
The seventh Star Wars movie, directed by JJ Abrams for new owners Disney, will bring stars old and new to the screen. Mark Hamill, Carrie Fisher and Harrison Ford all return as the legendary Luke Skywalker, Princess Leia and Han Solo, while a host of modern day stars are also joined by British newcomers Daisy Ridley and John Boyega.
Scott Chrichton of The Odeon, Fort Kinnaird, said: "This is the film everybody has been waiting for, and the atmosphere here at The Odeon is absolutely buzzing. The first Star Wars movie for many years, it is set to be a once in a generation experience.
"As customers book their tickets, the excitement is palpable. We are finding everyone from older fans who remember the seeing the first movie in the cinema to their children or even grandchildren who just can't wait to see The Force Awakens.
"We wanted to make the occasion special so we're holding competitions, inviting customers to dress up and even have our very own droids attending the Midnight showing. The force is definitely strong here at Fort Kinnaird."
Fort Kinnaird is just off the A1 and home to 65 brands, offering shopping, eating and cinema for a perfect lifestyle destination. In addition there are 2600 free parking spaces and a shopmobility service.
For further information about Fort Kinnaird, including cinema bookings, visit www.fortkinnaird.com
New images have been released which illustrate how the Royal High School Preservation Trust (RHSPT) has worked in close collaboration with Richard Murphy Architects and St Mary's Music School to design expanded performance and rehearsal space that will enable the school to broaden and extend the outreach activities it currently offers to the wider community.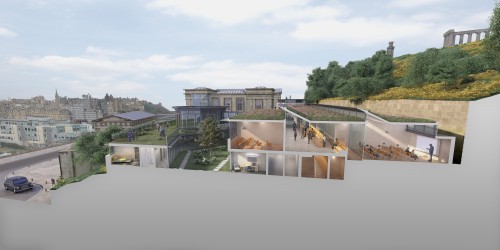 The Trust, which hopes to move St Mary's Music School into the historic Thomas Hamilton building on Calton Hill with a fully funded development proposal, submitted a detailed planning application to the City of Edinburgh Council late last week.
The new visualisations show how the incorporation of new and near invisible school buildings to the east and north protect the integrity and setting of the Hamilton masterpiece, while providing capacity for the school to increase in size in the coming years, from 83 to 120 pupils.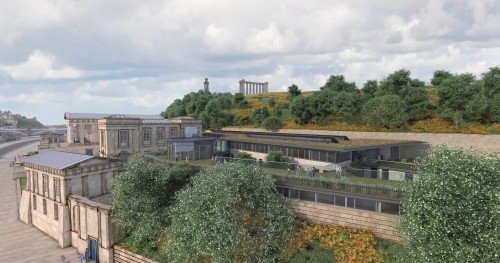 They also highlight plans to complement the creation of three new public performance spaces, including a 300-seat concert hall in the former debating chamber, with a new publicly-accessible garden on the western and northern flanks of the site.
William Gray Muir, Chairman of The Royal High School Preservation Trust, said: "Not only will designs for the fully funded project prepared by Richard Murphy Architects provide the only available opportunity to bring the old Royal High School back into public use in a way that respects the integrity of the original Thomas Hamilton design, they will also open up a huge range of options for teaching and community use in a way that will place the site back at the centre of Edinburgh's civic life.
"The Trust's plans have remained tightly focused on both preserving this exceptional building while bringing forward progressive, innovative designs to give it a modern and sustainable use, both for pupils studying at St Mary's and for members of the public wanting to enjoy its new concert space and public gardens."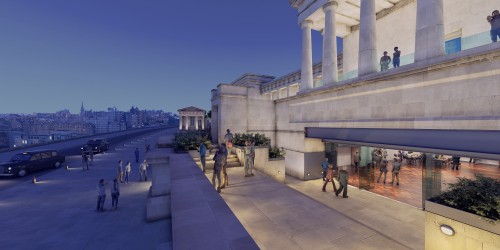 Dr Kenneth Taylor, Headteacher of St Mary's Music School, said:"In producing designs for the conservation and restoration of the iconic Thomas Hamilton building, the architect, Richard Murphy, has worked in close consultation with the school.  This has resulted in an exciting set of plans for St Mary's Music School to expand and have the performance and rehearsal space we aspire to and to enable us to broaden and extend the outreach activities we currently offer to the wider community.
"We are particularly excited at the prospect of using the new concert hall and the rest of the new facilities to bring young musicians from all over the country to the School for masterclasses, concerts and workshops. A new public entrance, grand terraces and the addition of new and near invisible school buildings to the east and north protect both the integrity and setting of the Hamilton masterpiece.
"It all combines to provide enhanced facilities for future expansion of the school including large, well-lit classrooms and practice areas and a large outdoor play/garden area.  A new landscape garden to the west will offer public access when the school is closed. Residential accommodation for boarders comprises en-suite study bedrooms and a large communal recreational area."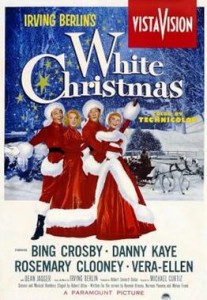 It's a White Christmas with Leith Community Cinema! This afternoon at Pilrig St Paul's Church, Pilrig Street, you can get into that 1950s Christmas spirit – the Community Cinema will be screening the much loved musical romantic comedy starring Bing Crosby, Danny Kaye, Rosemary Clooney and Vera-Ellen. Come and enjoy this tale of love, snow and hotelier woe –  get together with the local community for this nostalgic and classic Christmas movie.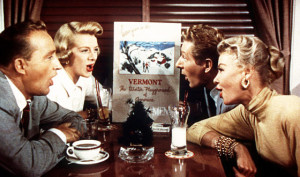 Doors will open at 1.30pm, when the Community Cafe will be offering tea, coffee and hot mince pies. The film will begin at 2pm. Tickets are free but a suggested donation of £3 per adult and £2 per child is requested; please book via the Community Cinema's website here. Please note children under the age of 12 must be accompanied by an adult.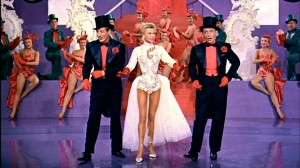 Leith Community Cinema is a linkup activity with Inspiring Leith, hosted by Bethany Christian Trust. For more information see the cinema's website or call 0131 510 6662.
Book now for Jan – March 2016 Kids' Tennis Coaching
Book the kids in for some tennis action in 2016 with Edinburgh Leisure. Suitable for 3 to 17 years, there's a fantastic range of junior and youth coaching and courses run at the Meadows Tennis Park and at Craiglockhart Tennis Centre in the New Year. The programme is structured to allow children to learn all the basic skills and progress from the beginner stages right through to Regional and National standards.
There are a number of options available:
Saturday Classes
Saturday classes run from 9 Jan – 26 March, consist of the first six weeks being held at Craiglockhart Tennis Centre Dome followed by five weeks at the Meadows.
Tuesday & Thursday Nights
From 23 February, kids coaching takes place on Tuesday and Thursday evenings on Edinburgh Leisure's floodlit courts at the Meadows. So kids can continue to get fresh air while it's dark.
For further information, visit http://www.edinburghleisure.co.uk/venues/meadows-tennis/junior-coaching-courses. To book contact Craiglockhart Tennis Centre on 0131 443 0101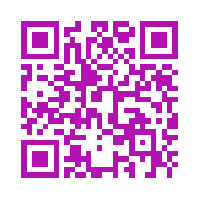 Sign up here for a daily email from The Edinburgh Reporter !
If you are reading this article in print and would like to visit The Edinburgh Reporter website then simply scan the QR code here with a smartphone or tablet.