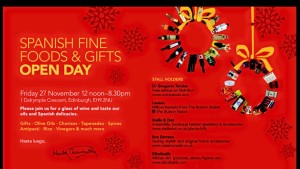 If you'd like to find gifts that are a little bit different this Christmas – and you'd like to find them in a welcoming, relaxed place – look no further than El Olivo's Fine Foods and Gifts Open Day on Friday.
El Olivo has been supplying high quality, competitively priced Spanish products to Edinburgh – and the entire UK – for over ten years. It's the brainchild of Maria Cummings Panadero, who is committed to sharing her passion for delicious, high quality olive oils and fine foods from her homeland. Maria travels widely to seek out small family firms from the most remote corners of Spain, where the passion for taste and quality reflects the El Olivo ethos.
On 27th November Maria invites you to join her for a glass of wine and a taste of her large range of olive oils and delicacies such as chorizos, tapenades, spices, chocolate covered figs and Turron tarts. There will also be amazing gift boxes available, from complete paella sets to quince jelly and special bottles of balsamic vinegar.
The Open Day will also showcase some equally individual businesses, with willow baskets from The Button Stable, Stella and Dot's jewellery and accessories, oil paintings by Peruvian artists, advice on nutrition from NutriPanda, Kikoibatik's African art, home accessories from Casa Morada and Revitalise Edinburgh's holistic remedies. If you can't find most of your Christmas presents among all that lot, you're just not trying…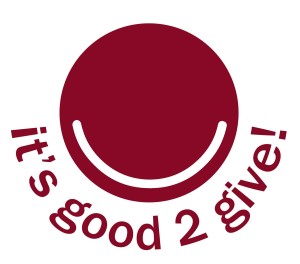 You can even feel good about spending your money – a percentage of the day's takings will go to local charity It's Good 2 Give, raising funds for young people with cancer and their families.
El Olivo Fine Foods and Gifts Open Day, 12 noon-8.30pm, Friday 27th November at 1 Dalrymple Crescent, EH9 2NU. For more information please email info@elolivo-olive-oil.com or call 0131 668 4751/07957 342 789.