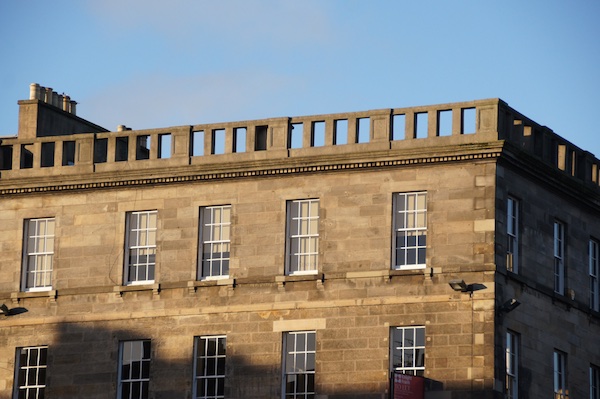 Tram enquiry on the move
Borders Railway is a big hit
Book Week Scotland 2015
Golf Academy 
Still time to sign up for a 10K
The tram enquiry under the chairmanship of the Rt Hon Lord Hardie met yesterday for a Preliminary Hearing.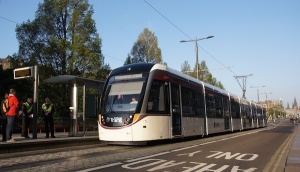 The matter is still a long way from being resolved but it is another step in the formal procedure. Read more here
***
Exactly a month since the line opened more than 125,000 passenger journeys have been made on the Borders Railway.
Public interest in the new line soared following almost a week of celebrations, starting on Friday 4 September with a media preview trip and culminating in the line being officially opened by Her Majesty The Queen on Wednesday 9 September.
With 192 services running on the line each week, demand to travel has been so high that ScotRail has added additional carriages to busy trains – particularly on weekends and at midweek peaks.
The 125,971 total passenger journeys have included students, commuters, tourists and eager rail enthusiasts.
***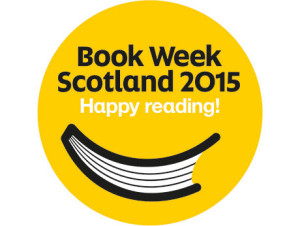 This year's Book Week Scotland will once again be underpinned by a rich and varied events programme for all tastes and ages. Several new strands have been introduced for 2015, including Libraries Transformed, a selection of creative events across Scotland designed to challenge the public's perceptions of what libraries are. Author events will abound with Scotland's best-loved writers and illustrators visiting libraries in every local authority, a programme funded by The Scottish Library and Information Council (SLIC), and appearances from such bookish heavyweights as Diana Gabaldon, Kate Mosse, A.L. Kennedy, Michel Faber, Val McDermid, Arne Dahl and The Girl on a Train author Paula Hawkins. Those who prefer something a bit different should look out for special appearances from top names such as Brian Blessed and Cathy Rentzenbrink in unusual locations across the country.
As part of the theme of transformation a new campaign called #ThankBooks will be launched, encouraging members of the public to share how books or people from the world of books have inspired them or changed their life. Celebrities and authors such as Alan Cumming, Ian Rankin, Louis De Bernieres, Andy McNab and Greg Proops will also reveal their own #ThankBooks.
A more practical interpretation of the theme will be found in the Reading Spaces project – organisations across Scotland will be encouraged and supported to transform neglected areas of their office into a dedicated reading area, where staff can retreat to enjoy some relaxation and escapism with a good book.
http://www.scottishbooktrust.com/events
***
Ryder Cup legend, Sam Torrance, declared the new Loretto Golf Academy Indoor Centre as "an unbelievable place" when he officially opened the world-class facility on Monday. Loretto pupils, Nikolaj Dahl and Isla Anderson spoke at the opening ceremony of their golfing experience and introduced Sam Torrance to the 200 guests present for the event.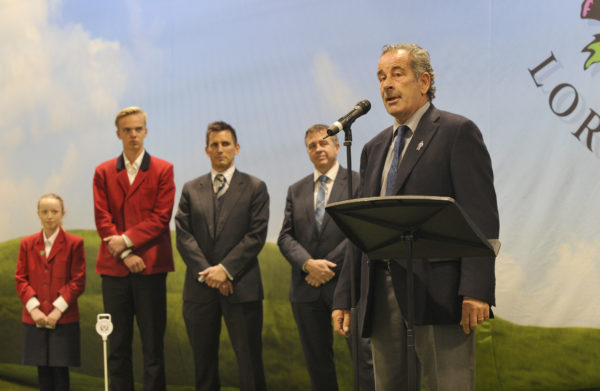 The former Ryder Cup Captain and player was wowed by the state-of-the-art facility – the first of its kind to be established by a UK school. "This type of facility wasn't around when I was young," said Sam Torrance who seemed particularly impressed to hear that the indoor centre would be used by children as young as five. "It is great that they are starting them at that age as it is important that young golfers get off on the right footing. Maybe we will see a Rory McIlroy or Sandy Lyle come from Loretto."
Housed in the former swimming complex, the building has been transformed into indoor golfing paradise and the new facility will build upon Loretto's development and golf coaching programme. The facility includes an indoor driving range, short game facility, putting analysis, and a teaching studio with video analysis and Trackman technology.
***
Sign up here for a daily email from The Edinburgh Reporter !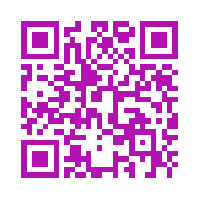 If you are reading this article in print and would like to visit The Edinburgh Reporter website then simply scan the QR code above with a smartphone or tablet.